15 December, 2021
Paralympic champion Kadeena Cox joins the National Running Show speaker line-up
4-time Paralympic Champion Kadeena Cox is the latest speaker to have joined an already star-studded lineup that will be taking to the stage at The National Running Show in January 2022. Click here to find out more about this amazing new speaker.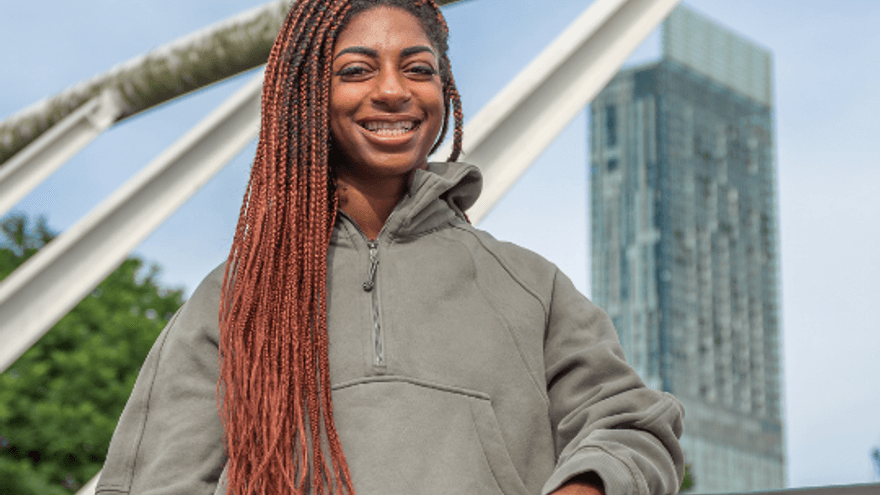 Kadeena Cox is a 4-time Paralympic Champion who became the first person in 32 years to win 2 gold medals in 2 different sports at a Paralympic games. Kadeena's Paralympic journey started at Rio 2016 coming away with 2 gold medals, 1 silver and 1 bronze after winning the T38 athletics 400m and C4 cycling 500m time trial at Rio 2016, setting new world records in both. Kadeena's domination as the leading Para-athlete in the world continued again at Tokyo 2020 as Kadeena once again came away with 2 Paralympic gold medals and once again set 2 World Records.
Kadeena has just finished her time in a Welsh Castle whilst competing on the popular ITV show 'I'm a Celebrity Get Me Out Of Year' where she was able to spread awareness of paralympic athletes whilst competing in infamous 'bush-tukka trials'
You can view the full list of speakers at the show now by heading to The National Running Show website.
---
National Running Show
The National Running Show is a home for runners, no matter how far or fast you go. We bring together inspirational speakers, the latest kit, cutting-edge technology, expert coaches, the best races and a host of tasty nutrition products all under one roof.

Related Articles
Most recent articles by Outside & Active
Most recent articles in
---