To celebrate Christmas Day 2022, Tom and Dom from Outside & Active list their top 10 Christmas films that have a hint of 'activity' in them.
Die Hard 
New York City policeman John McClane (Bruce Willis) is visiting his estranged wife (Bonnie Bedelia) and two daughters on Christmas Eve. He joins her at a holiday party in the headquarters of the Japanese-owned business she works for. But the festivities are interrupted by a group of terrorists who take over the exclusive high-rise, and everyone in it. Very soon McClane realizes that there's no one to save the hostages -- but him.
Die Hard | 30th Anniversary Trailer | 20th Century FOX
---
Gremlins
A gadget salesman is looking for a special gift for his son and finds one at a store in Chinatown. The shopkeeper is reluctant to sell him the `mogwai' but sells it to him with the warning to never expose him to bright light, water, or to feed him after midnight. All of this happens and the result is a gang of gremlins that decide to tear up the town on Christmas Eve.
Gremlins | Trailer | Warner Bros. Entertainment
---
Scrooged
In this modern take on Charles Dickens' "A Christmas Carol," Frank Cross (Bill Murray) is a wildly successful television executive whose cold ambition and curmudgeonly nature has driven away the love of his life, Claire Phillips (Karen Allen). But after firing a staff member, Eliot Loudermilk (Bobcat Goldthwait), on Christmas Eve, Frank is visited by a series of ghosts who give him a chance to re-evaluate his actions and right the wrongs of his past.
Scrooged (1988) Trailer #1 | Movieclips Classic Trailers
---
Muppets Christmas Carol
The Muppets perform the classic Dickens holiday tale, with Kermit the Frog playing Bob Cratchit, the put-upon clerk of stingy Ebenezer Scrooge (Michael Caine). Other Muppets -- Miss Piggy, Gonzo, Fozzie Bear and Sam the Eagle -- weave in and out of the story, while Scrooge receives visits from spirits of three Christmases -- past, present and future. They show him the error of his self-serving ways, but the miserable old man seems to be past any hope of redemption and happiness.
The Muppet Christmas Carol (1992) Trailer #1 | Movieclips Classic Trailers
---
National Lampoons Christmas Vacation
As the holidays approach, Clark Griswold (Chevy Chase) wants to have a perfect family Christmas, so he pesters his wife, Ellen (Beverly D'Angelo), and children, as he tries to make sure everything is in line, including the tree and house decorations. However, things go awry quickly. His hick cousin, Eddie (Randy Quaid), and his family show up unplanned and start living in their camper on the Griswold property. Even worse, Clark's employers renege on the holiday bonus he needs.
Christmas Vacation Official Trailer #1 - (1989) HD
---
The Holiday
Dumped and depressed, English rose Iris agrees to swap homes with similarly unlucky in love Californian Amanda for a much-needed break. Iris finds herself in a palatial Hollywood mansion while Amanda navigates the lanes of a picture-perfect English village. Soon enough, both lovelorn ladies bump into local lads perfect for a romantic pick-me-up.
THE HOLIDAY [2006] - Official Trailer (HD)
---
Love Actually
Nine intertwined stories examine the complexities of the one emotion that connects us all: love. Among the characters explored are David (Hugh Grant), the handsome newly elected British prime minister who falls for a young junior staffer (Martine McCutcheon), Sarah (Laura Linney), a graphic designer whose devotion to her mentally ill brother complicates her love life, and Harry (Alan Rickman), a married man tempted by his attractive new secretary.
Love Actually (2003) Official Trailer - Colin Firth, Emma Thompson Movie HD
---
Elf
Buddy (Will Ferrell) was accidentally transported to the North Pole as a toddler and raised to adulthood among Santa's elves. Unable to shake the feeling that he doesn't fit in, the adult Buddy travels to New York, in full elf uniform, in search of his real father. As it happens, this is Walter Hobbs (James Caan), a cynical businessman. After a DNA test proves this, Walter reluctantly attempts to start a relationship with the childlike Buddy with increasingly chaotic results.
Elf | 4K Trailer | Warner Bros. Entertainment
---
Home Alone
An eight-year-old troublemaker must protect his house from a pair of burglars when he is accidentally left home alone by his family during Christmas vacation. It is Christmas time and the McCallister family is preparing for a vacation in Paris, France.
Home Alone (1990) Trailer #1 | Movieclips Classic Trailers
---
The Grinch That Stole Christmas
The Grinch tells the story of a cynical grump who goes on a mission to steal Christmas, only to have his heart changed by a young girl's generous holiday spirit. Funny, heartwarming, and visually stunning, it's a universal story about the spirit of Christmas and the indomitable power of optimism.
Dr. Seuss' How The Grinch Stole Christmas | Trailer | Now on Blu-ray,DVD & Digital
---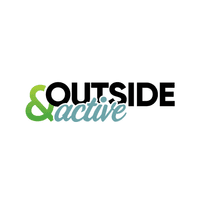 Outside & Active is the home for those who love the outdoors. Our mission is to inspire, inform and educate people about being active outdoors in a fun, safe and sustainable way. We provide inspiration, kit, tech and advice on adventure, camping, climbing, cycling, hiking, running water and winter.