With just a day to go until the 2022 TCS London Marathon, we catch up with the Raccoon Media Group team who will be stepping on the start line in just over 24 hours time. The time for training is over...
The TCS London Marathon 2022 takes place tomorrow, Sunday 2nd October starting at Greenwich Park and ending next to St James' Park - with thousands of spectators due to take to the streets to support those taking on one of the most famous marathons in the world.

Sunday will see the 42nd running of the annual London Marathon. Due to the COVID-19 pandemic, the race was postponed from April until October to maximise the chances of a mass participation event. We have been tracking the training progress of the 3 Raccoon Media Group staff members who will be running on behalf of Birmingham Children's Hospital on Sunday. 
You are still able to support Mike, Rachel and Nathalie by heading to their donation pages, which can be found on their instagrams. (Scroll to the bottom of this article for links).
Rachel 
So… here goes;
From the last blog about our training, I had fallen off a scooter and really hurt my leg, elbow and hand. After a week rest, I picked up my training again. I managed a couple of 5K's without anymore injury.. wahooo !
I then stepped out the door and did my last long run, my 20 miler, and it was interesting. The first 1.4 miles, I had to stop and get pain killers as my head was pounding. I really didn't want to run but I dug deep and pushed through. I made up the route as I ran and made sure that I had a few little hills in there too. Well, as I finished it - I was exhausted, but REALLY enjoyed it. It was a HUGE confidence booster and I felt really strong. Since that run I have managed to keep my cardio up by cycling to work and then pushed my self do to a Half Marathon last weekend. ( Probably not the best idea a week before the marathon ). Wednesday came and Myself and Nathalie went along to the Expo to pick up our numbers, well I was nearly sick in the morning – My nerves have royally kicked in. I'm now convinced I can't run 5K, this morning I was due to Run 3 miles but my anxiety took over and I went for a 1K loop around the lake ( open water swimming ) to cool my muscles and to stretch out my whole body.
I'm unsure on how I'm feeling about Sunday, to be honest, I'm questioning whether I have done enough training. I am super nervous about injuring myself before the event. I know 3 days before any marathon it's all about fuelling your body, which is what I'm doing. I have a strict eating routine which consists of a lot of carbs and proteins. We have unfortunately had to think about taking a route to London that's not as easy as it would have been due to the strikes ( which is also setting off my nervous ). With the route sorted, my nutrition sorted, run kit sorted, bag pack and ready to go – I think I'm as ready as I can be ! Here goes !
We have a few family, friends and Raccoons on course around the whole marathon, from experience this REALLY helps. So I'm pretty happy about this. If I can't carry my legs over that finish line – I'm sure the Raccoons will. ❤️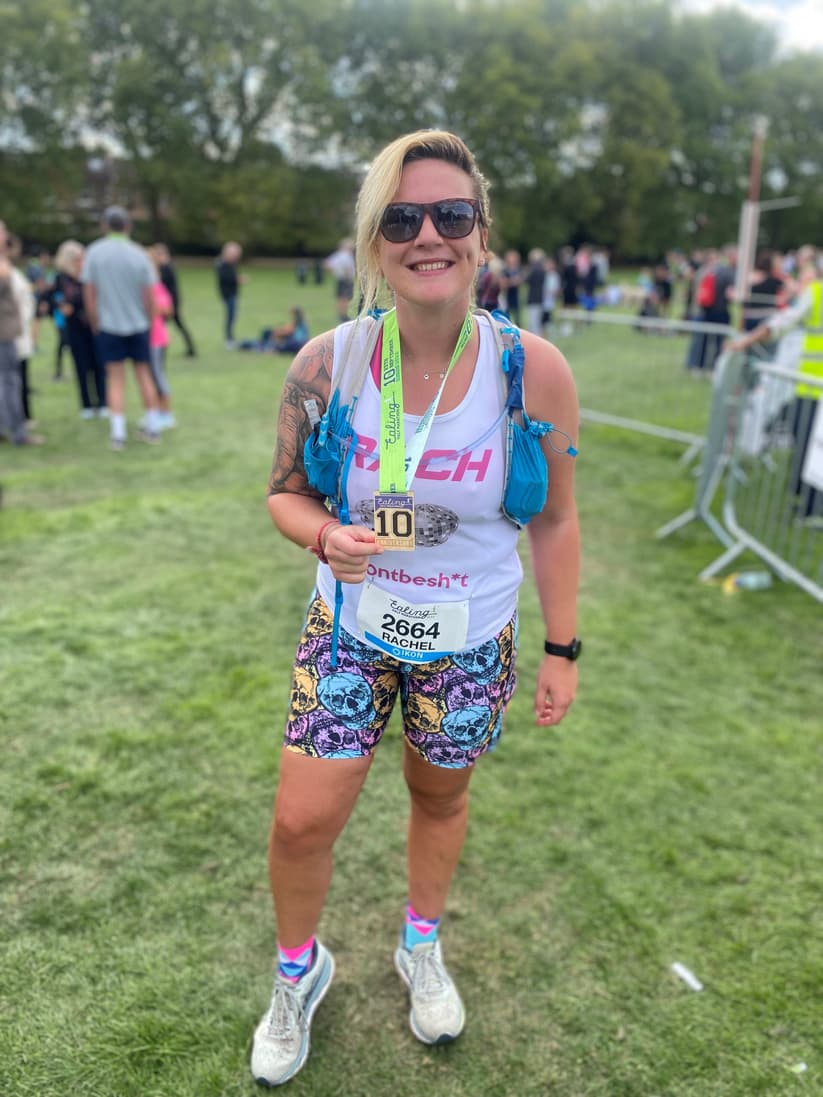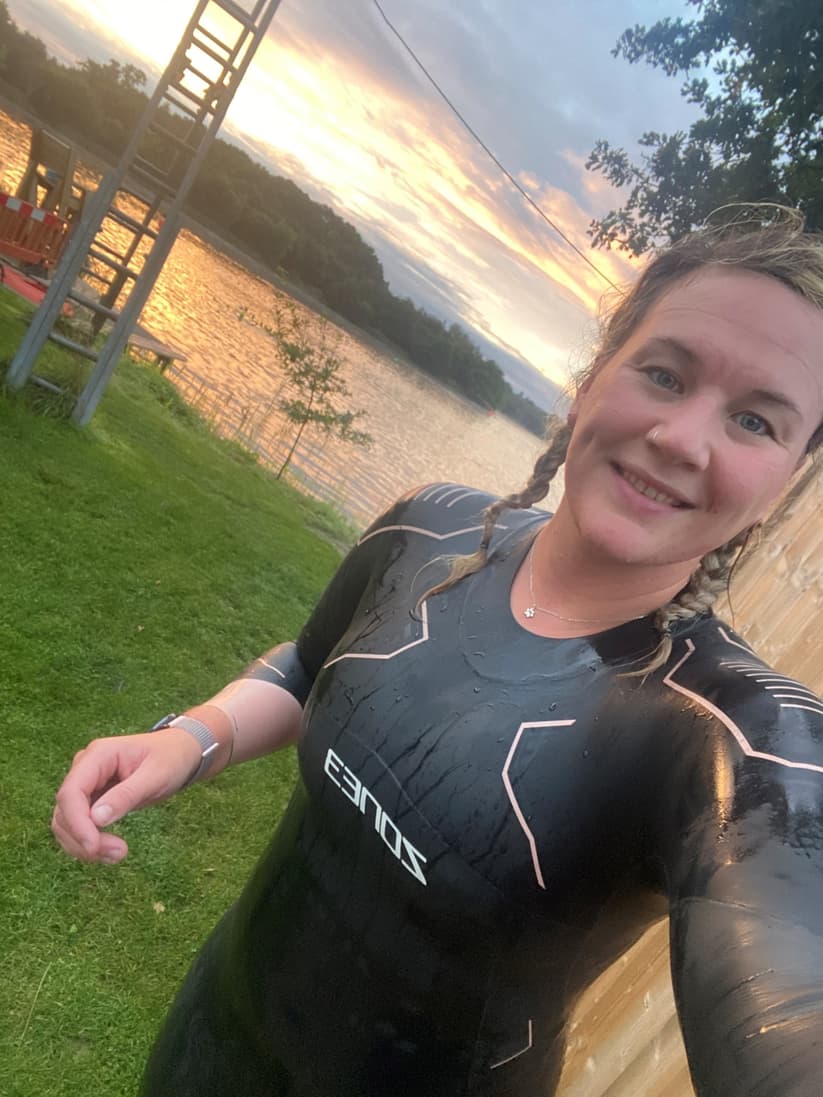 Nathalie
After 4 solid months of following my training plan perfectly I have annoyingly suffered a knee injury last week. Its an old skiing injury that has flared up again. I have spent the last week resting, icing, elevating and stretching. I think the hardest bit has been my confidence during the injury, as I have got really nervous that I now won't be able to do the marathon. 
However, I took my knee out for a test run this morning and did a very slow 2 miles, it actually felt ok so I'm going to try stay positive, rest, eat carbs and stretch lots over the next 5 days. This marathon training certainly is an emotional roller coaster! I'm very nervous but also super excited for the big day.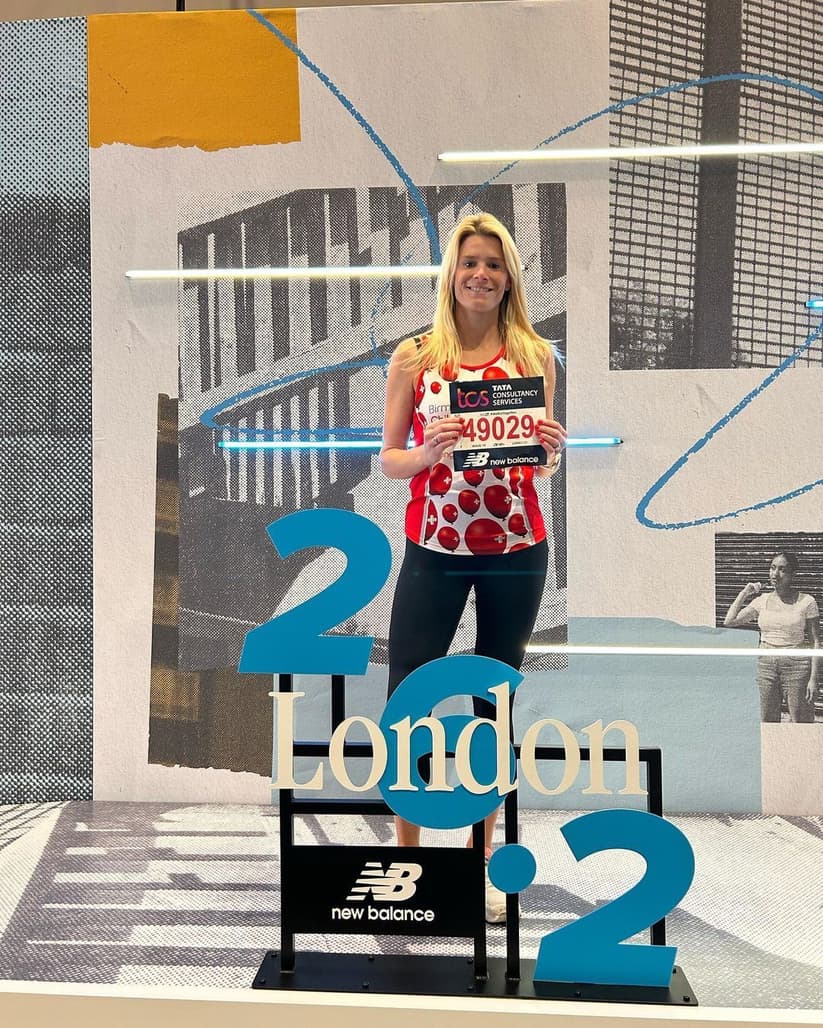 Mike
So here we go! October is going to be a BIG running month for me with 2 more races after London Marathon as well, so I'm not sure if I'm nervous or excited – probably a bit of both really! I put in a really solid training block over August / September with three 40+ mile weeks and a 21 miler on the downs link on Friday which felt quite good. I'm not running at all now except for the events so I will essentially have an 8-day taper. 
I'll do a bit of walking and some strength / stretching work, but my plan is to try and get to the start line feeling fresh and strong. I'm looking forward to the expo tomorrow and soaking up some atmosphere ahead of the big day! The train strikes are a bit of a pain, but these are just minor distractions and my main focus is to drink lots of water, get as much sleep as possible and to enjoy the big day 😊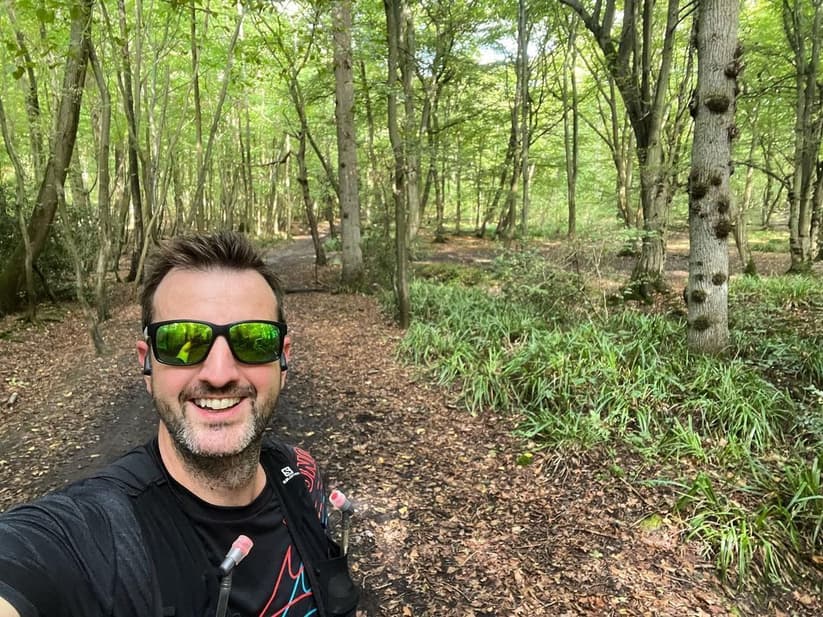 A massive thank you!
The team at Raccoon would like to say a massive thank you to the brands who have been supporting Rachel, Nathalie and Mike so far through providing kit, nutrition and advice.
A massive thank you to:
Craft Sports Wear
Ronhill
Mizuno
Tailwind Nutrition
Runderwear
Another massive thank you to brands that have sponsored the trio so far:
Pilates for Runners
BP3 Underwear
Ronhill
RaceNation
Scott Sports
E10
Polar
Pulseroll
---
How can you support?