23 March, 2021
Nelsons Arnicare - Arnica Cream
With summer just around the corner, warmer days and longer evenings are the perfect opportunity for getting out and getting active on a summertime walk.
However, with around 50,000 sprained ankles occurring in the UK every day[i], it's important to watch where you tread to avoid coming away with bruised ankles or feet. If you do have a minor fall this summer and end up with a bruise, then Nelsons® Arnicare® Arnica Cream is ideal to have to hand. In fact, 90% of Nelsons® Arnicare® cream users said it helps reduce swelling and pain from bruising*. It is a traditional herbal medicinal product for the symptomatic relief of bruising exclusively based upon long-standing use as a traditional remedy. It contains Arnica montana, an alpine plant and it is one of the best known homeopathic and herbal treatments which has been recognised for its many beneficial natural properties since the 16th century. It has been harvested for centuries in the mountain peaks and marshes of Europe and North America.
Nelsons® Arnicare® Arnica Cream comes in either a 30g or 50g size and is available to buy at Nelsons Pharmacy, Amazon, Boots & Tesco along with all other good pharmacies and major retailers.
The Nelsons® Arnicare® Arnica range also consists of: Nelsons® Arnicare® Arnica 30c Pillules, Nelsons® Arnicare® Arnica Cooling Gel and Nelsons® Arnica 6c Pillules.
---
Outside & Active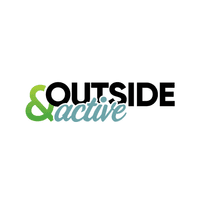 Outside & Active is the home for those who love the outdoors. Our mission is to inspire, inform and educate people about being active outdoors in a fun, safe and sustainable way. We provide inspiration, kit, tech and advice on adventure, camping, climbing, cycling, hiking, running water and winter.
Related Articles
Most recent articles by Outside & Active
Most recent articles in RUNNING
---