Why?
One of the challenges Love Her Wild leaders face is supporting women to have the confidence engaging in our outdoor adventures. Women share stories of "lurking" on social media, watching others have adventures, whilst feeling they themselves are not fit/fast/brave/skilled enough. There is still an enduring perception of the outdoors as an extreme, competitive place which requires fitness, expensive travel, kit or expertise. Women in particular find this challenging and the 2021 LHW survey showed that, sadly, they are not always made to feel welcome or supported. Yet we know the huge benefits access to the outdoors offers in terms of wellbeing, personal development and environmental awareness.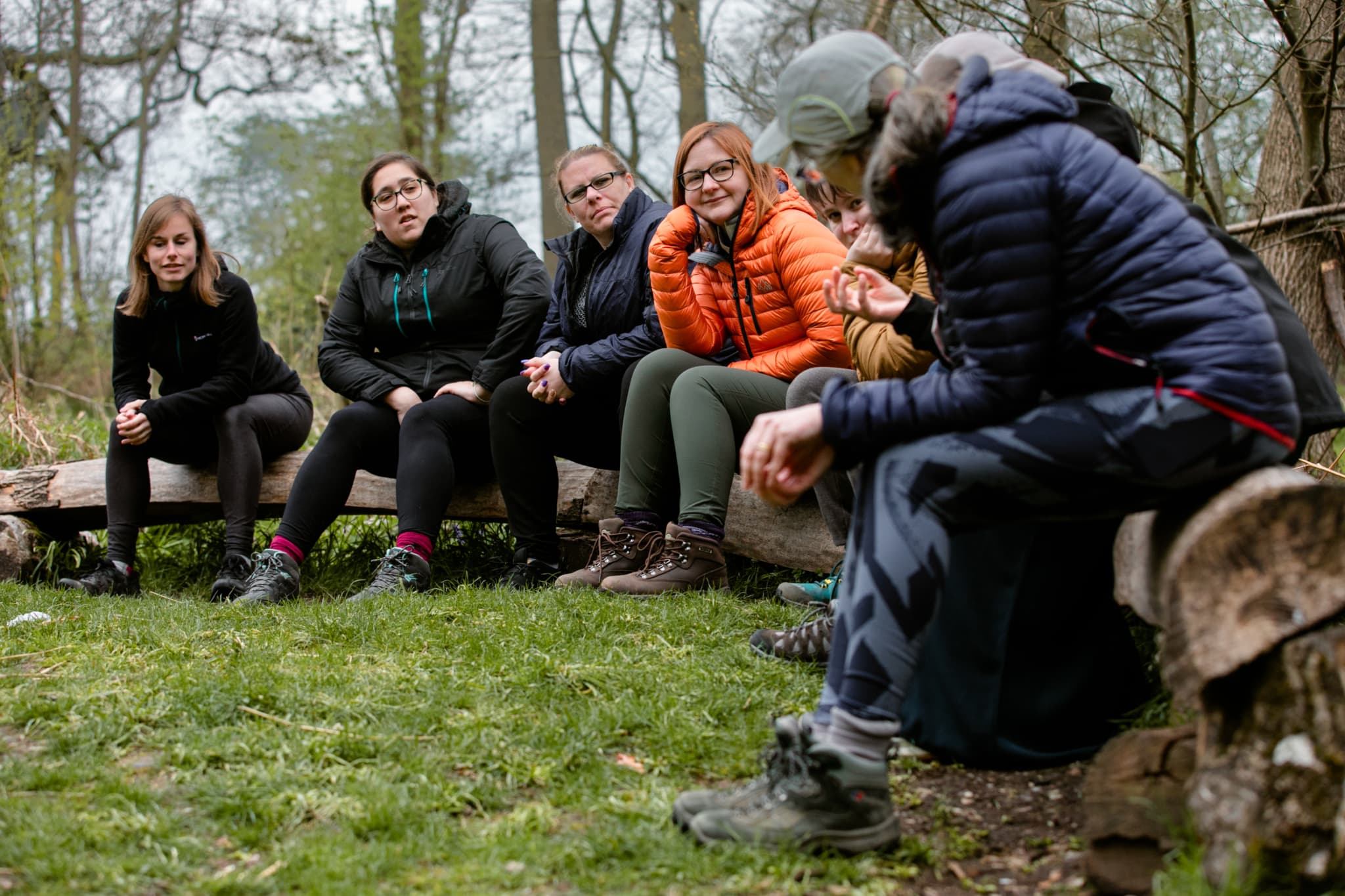 So, what's Outdoor Academy?
Outdoor Academy was designed to be a beginners guide to the everyday outdoors! 12 team members were selected from over 360 applications to join the fully-funded weekend in April 2023. Our outdoor beginners all had the opportunity to share what they felt they needed the most help with to boost their skills and confidence. The leadership team balanced these answers against their wider experience of Love Her Wild's community and delivering outdoor learning when designing the workshops:
All the gear and LOTS of ideas!
What to take outdoors and how to pack it.
Tent-tastic!
What features to look for in a tent and how to put one up!
Nature-inspired wellbeing
How the outdoors can support the 5 ways to wellbeing
Nurture Nature
How to leave a positive impact when adventuring
Redefining adventure
Trialing the concept of microadventures
Navigation skills
Exploring and planning with maps
Inspire others
Creating resources to help other beginners take first steps outdoors
All of our workshops were designed to be achievable for the team to replicate independently, challenge the definition of what 'outdoorsy' means, be adaptable for different abilities and means and have a positive impact on the environment.
Who led it?
Outdoor Academy was created and led by Siân Louise Brewer, a Mountain Leader and accredited outdoor learning practitioner who has been part of the Love Her Wild community since 2018. Her first big job was to recruit and coach 3 assistant leaders from within the Love Her Wild community to help lead the adventure. Dagmar, Maureen and Natashja were all at the beginning of their journey into outdoor leadership and gained experience in planning and delivering workshops.
Siân, Dagmar, Maureen and Natashja (L-r)

What changed?
We asked the Outdoor Academy team to complete a questionnaire before and after our adventure together to assess their skills and confidence in getting outdoors. We saw a huge increase in confidence rating (see graph) and 81% of the team said they would "Definitely" attend a future Love Her Wild event after being part of Outdoor Academy, compared to just 30% before. The team listed 26 outdoor skills they felt they had by the end of the weekend including camping, navigating, planning and teamwork.
We encouraged the team to share stories of their experience both to help them reflect upon their learning but also inspire other outdoor beginners within the online Love Her Wild community:
"what I look for in the outdoors has changed"
"It really got me thinking about adventures I can have at home. I don't need to go climb a mountain or jump out of a plane. Adventure is a state of mind. It's everywhere and anywhere and what I make of it." Claudia
"I've learned so much - about the outdoors, about sustainability, about myself"
Of course, actions speak louder than words, so we have been thrilled that several team members have already sent photos or messages about outdoor adventures, attended or booked on to other Love Her Wild events, and even signed up to volunteer with the community.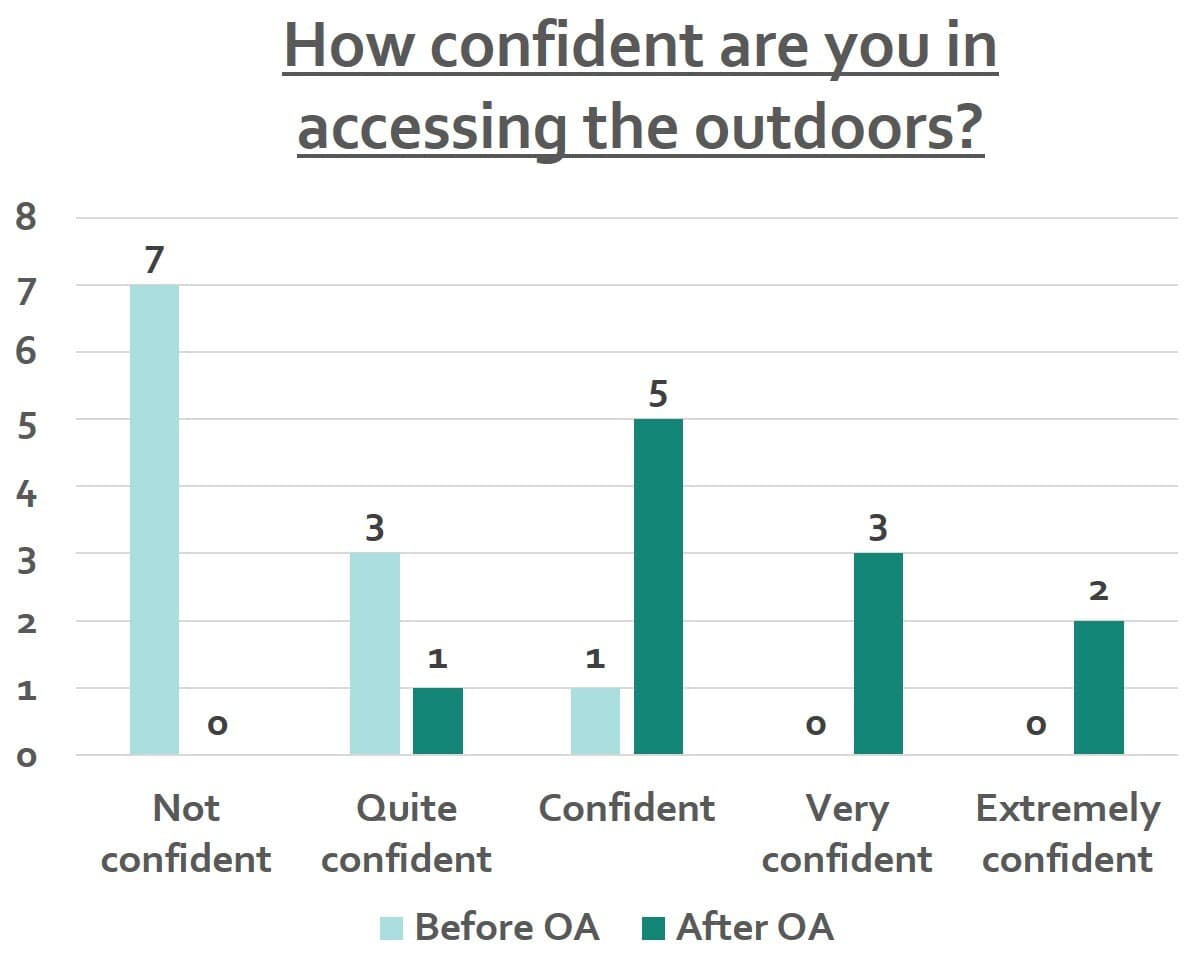 OK, but what about me?
"All the other [people] I've met this weekend have the same fears. We all knew more than we thought we did. We've supported each other, pushed our comfort zones and laughed more than I ever expected to." Carrie, Outdoor Academy team member
We think Carrie sums it up perfectly – the secret to becoming outdoorsy is to get out there and have a go! If you're reading this as an outdoor beginner, we have good news! We've made this Get Outdoors Too! webpage to give you inspiration and ideas.