Learning to walk is one thing. Learning to climb is another. In this article, we introduce you to the lesser known scrambling, which is a stepping stone towards climbing. Contributor, Nigel, explains how the best way to learn, it to do.
Taking the step to scrambling
Walking into the mountains is one thing, but scrambling and climbing are another step up in commitment. They're different disciplines which can test both your physical and metal strength, bring a real feeling of being close the the mountains, but also injure without care. They are skills to be learnt over time, on the mountain, in any weather and they can be hard earned, but for me, thats the best way to learn.
I always tell people to 'Learn their Apprenticeship'. You should never attempt a scramble or ridge without starting from the bottom (and I don't just mean the route) and working up. If our a keen hillwalker, looking to push yourself further, then scrambling is a great way to start. There are plenty or simple routes, such as Crib Goch on Snowdon, or Stiding edge on Helvellyn, but be sure to have a head for heights and check the wether forecast. 
Mountain Rescue Teams are repeatedly called out when people get stuck in poor conditions. There is no excuse for not checking a weather forecast and there are plenty of websites out there with Mountain Forecasts too. Learn about the weather and how it affects the route, or your day, how much daylight you have and need etc. This might sound simple, but people are still caught out in droves.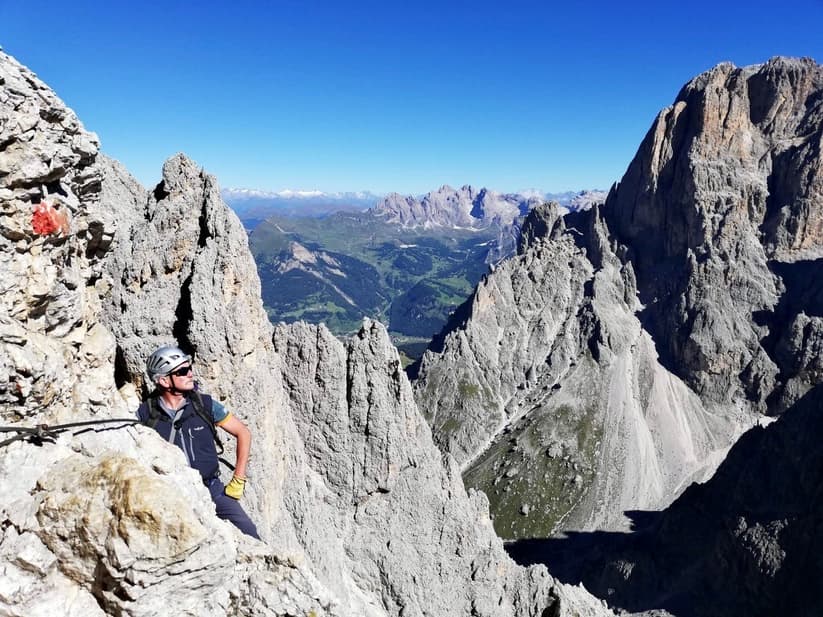 Building you scrambling experience

Footwear should be sturdy and well worn in. A good pair of walking boots will do for starters, but if you begin to take on routes of Grade 3 and above, you may choose a stiffer boot. Always be well supplied with food and drink, carry a 1st aid kit (and the knowledge to use it) and an emergency shelter.
Big lesson here - don't rush! Set off early and enjoy the route without cutting corners, enjoy the views and exposure, and have a butty on the top. Some routes can become very busy, so pick your time of day or season to suit. I love Jacks Rake on Pavey Ark in Langdale, but it can sometimes become a motorway (including Sheep!)
If you're lacking in confidence, get some help. There are plenty of courses to help you build your confidence and i'd highly recommend them to everyone. I've been on plenty of skills courses over the years and made friends who I still climb with to this day. There are also plenty of clubs, which bring together like minded folk who love the mountains and hills. You may push further into the hills and choose winter days to scramble, so serve that apprenticeship well.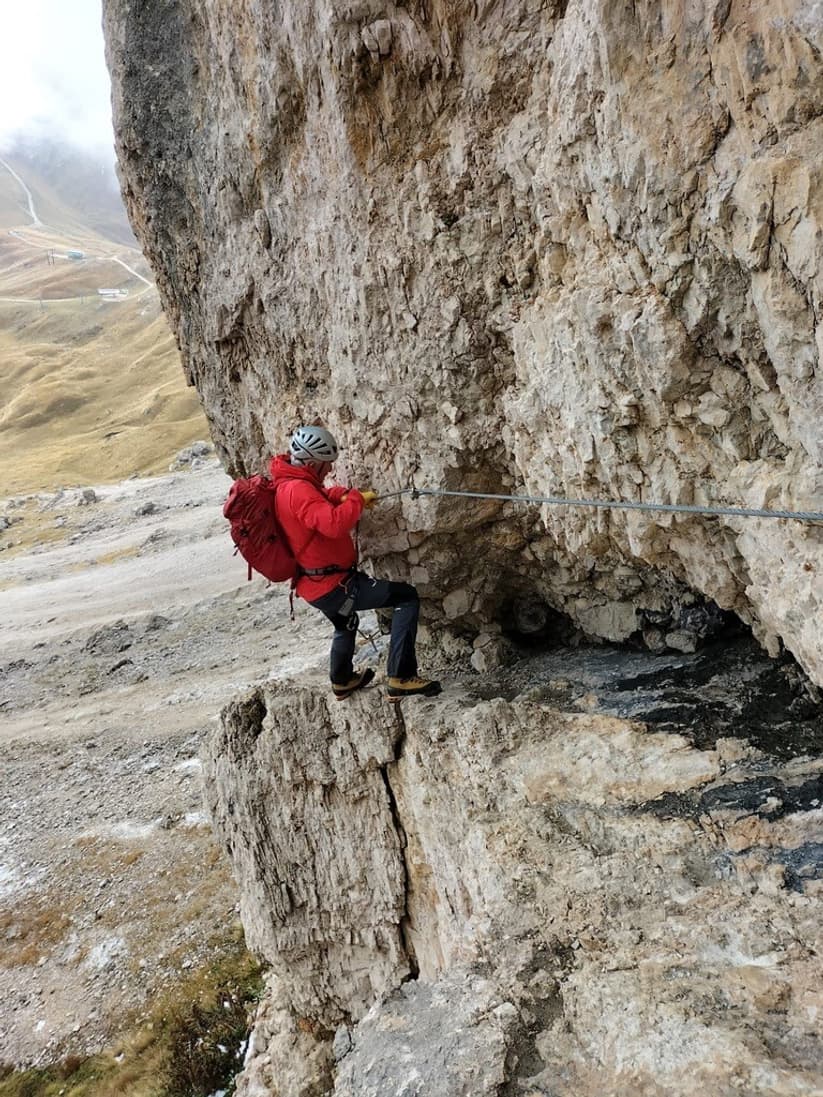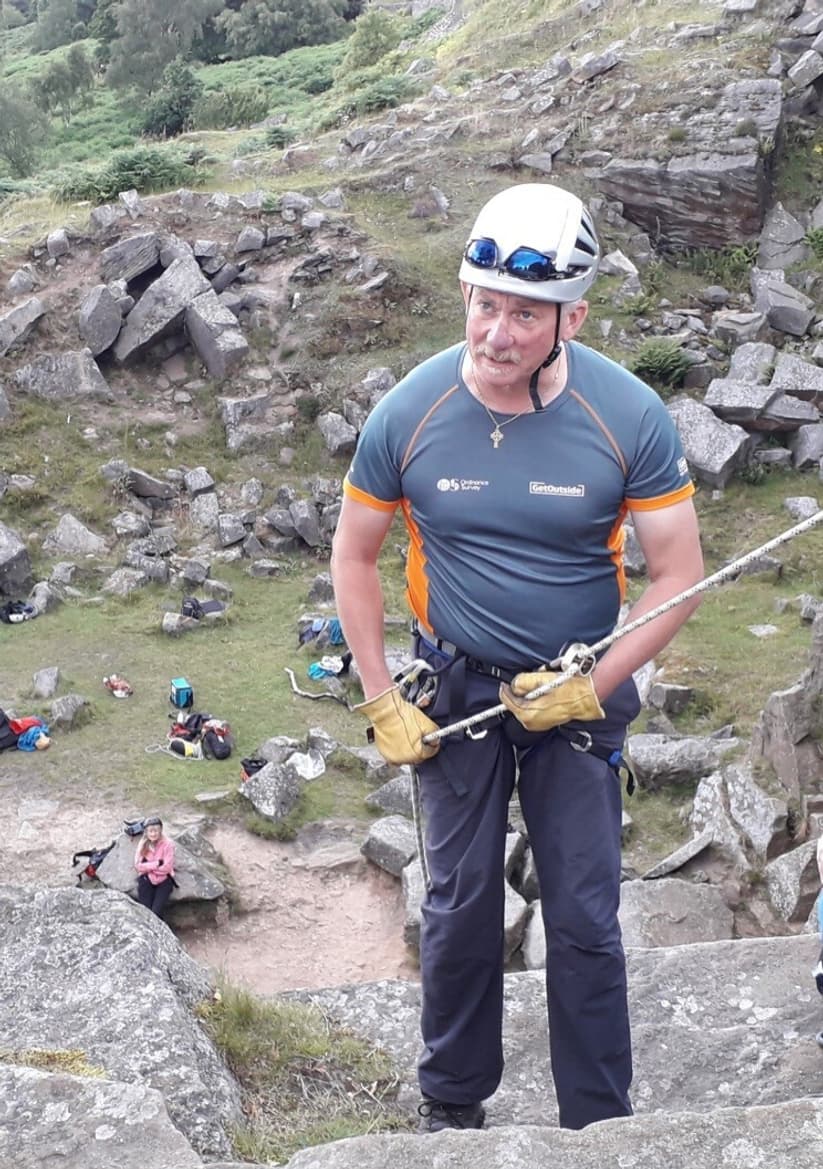 Let's move to climbing
Let's move to climbing - the next and more vertical stage. Many people come to climbing through scrambling, and many progress from indoor walls to the great outdoors. However you get there, get that apprenticeship in again. Learning from a guide will help no end in skills, kit choice and enjoyment when you're on the mountain. I can still remember my first climbing skills being taught to me at Secondary School in the 1980's. With friends help, I pushed onto bigger rock and then into winter, which is still my favourite environment. It's certainly character building!
I still enjoy hill walking and my more technical climbing days are past, but I love getting off the footpaths and onto the rock, wherever I am in the world. Im writing this whist climbing Via Feratas in Italy which I find so enjoyable, that I come back time after time. The via Feratta is a route created in the Great War to get troops high into the mountains to fight. Thankfully those days are over and many are now open to mountaineers. Originally wooden ladders and hemp ropes provided access, but now steel has replaced them. All you need are the skills and the kit to ascend tremendous mountain routes with daysacks. No big bags here!
There you have it. A very condensed view of where to start. There are plenty of scrambling and Climbing guides available, clubs galore to join and the mountains are calling…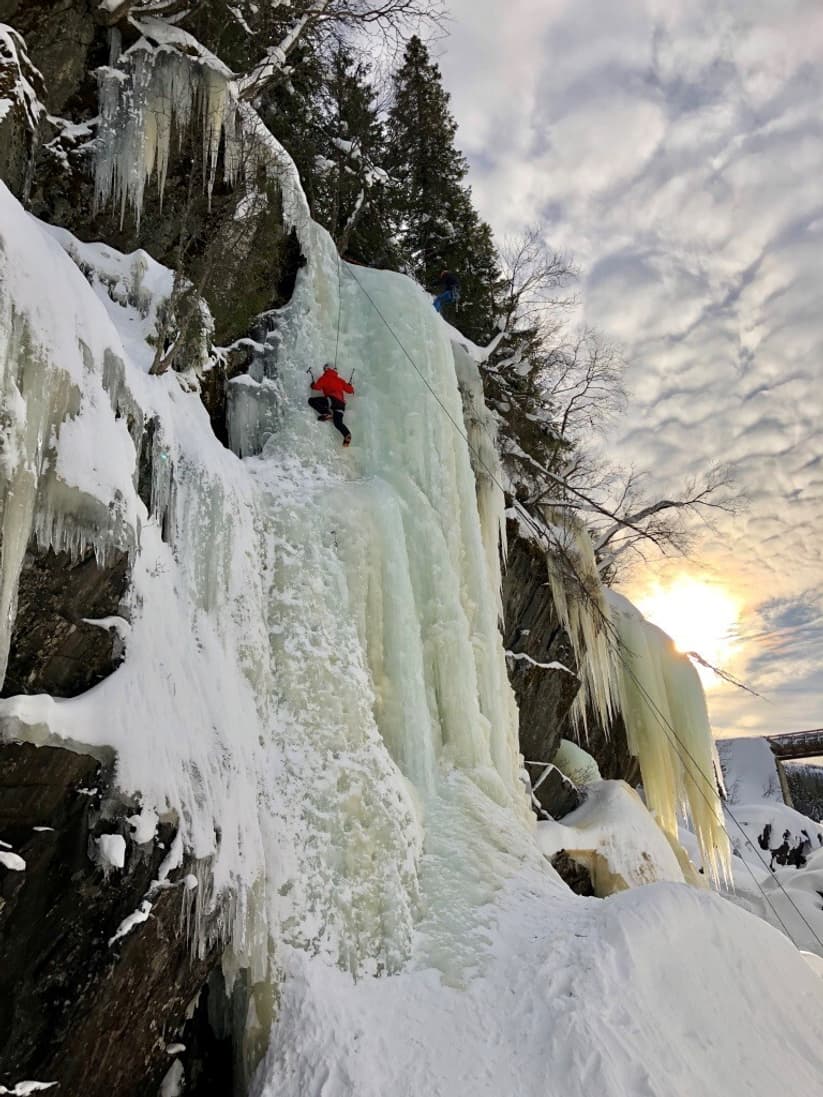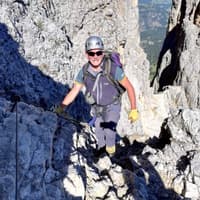 In 1994 I traveled to Chile in South America to take part in an Operation Raleigh expedition. I had no idea how much that trip was to shape my life. I began to look not only outwards into the world, but also inwards, questioning myself, my life and my decisions. Reflection is a vitally important part of our lives, particularly in the modern world of digital media. We run more than walk, communicate more, but speak less, and demand instant recognition for our actions.