You may not associate the season of spring with skiing. However, you may be missing a trick. In this article contributor, Jen Tsang, puts together some answers as to why you should consider going skiing this spring and is making a case for why spring skiing and snowboarding holidays are worth it.
Skiing this spring
In the mountains, as the evenings get lighter, the après ski sessions move outside onto the sun-filled terraces, and yet the crowds disappear as people opt for early summer sun over spring ski holidays.
And yet, spring is one of my favourite times in the mountains. Every year I'm surprised more people don't take advantage of this great part of the ski season. So I've put together some answers as to why you should consider coming skiing this spring. And I'm making my case for why spring skiing and snowboarding holidays are worth it.

What And When Is Spring Skiing?
Quite simply, it's skiing in springtime! There's no official date for it, but spring skiing starts from mid-March and runs until the lifts close, which could be as late as mid-May, depending on the resort.
Spring skiing gets its own title because the conditions set those weeks apart from the earlier part of the season. The warmer temperatures, longer days, more sunshine, lower prices and fewer crowds lead to a whole different atmosphere.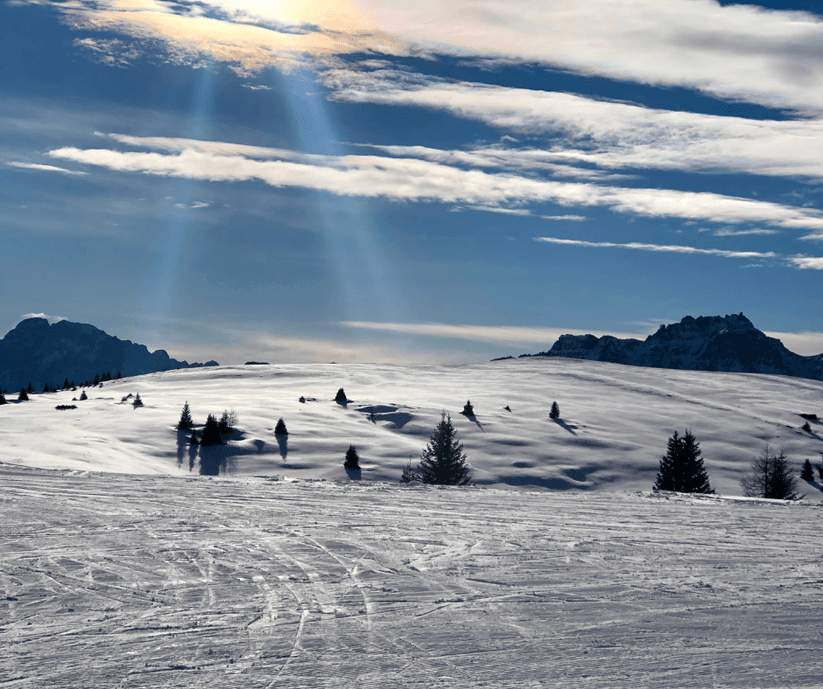 What's So Great About Spring Skiing?
There are so many reasons to love spring skiing. But, for me, the top ones are:
Sunshine! I'm always cold, so being able to ditch the layers and snowboard in a hoodie instead of a jacket is a real treat. Plus, you can enjoy picnics on the piste, lunch on a restaurant terrace, deckchair beers and dancing on the snow to an après band. All without losing the feeling in your toes. Bliss.

No crowds. Ski resorts are noticeably quieter in spring than during the peak weeks of Christmas, New Year or February half-term. That means shorter lift queues, empty pistes, smaller ski school classes and no waiting for a table at your favourite restaurant.

It's party season. You'll find everything from massive music festivals like Tomorrowland in Alpe d'Huez at the end of March to park-side barbeques, fun snowboard competitions and themed ski days happening all over the mountains.

The prices drop. Spring is a cheaper time to ski than the peak weeks. So, keep an eye on the websites to bag yourself a great accommodation deal or a last-minute bargain.
What's The Snow Like In Spring?
Spring snow conditions can run the full range of the spectrum from ice to slush to powder. All within one run. We've had plenty of seasons with fresh snow dumps in April, but while I can't guarantee you fresh snow, the icy patches and slush are pretty much inevitable. So, the best things to do are:
Head to a snow-sure resort (see below).

Explore different areas of the resort – the conditions will change from high to low altitude pistes and from morning to afternoon.

Ride with your wits about you, looking out for ice.

Enjoy whatever snow you find. I'm a keen snowboarder, and I find that slush is great fun! You can ride it almost like powder, and if you fall over? It's a soft landing!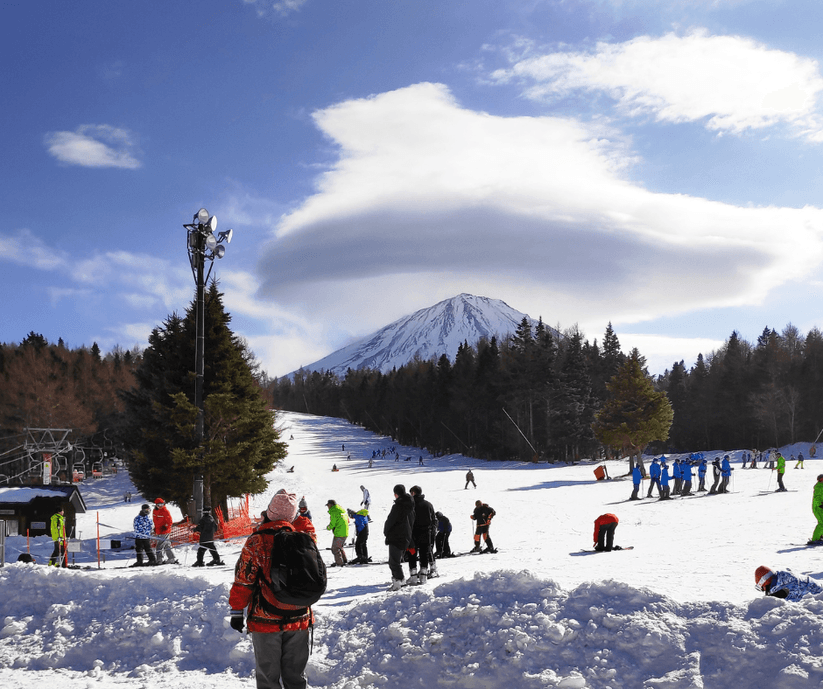 What Should I Wear Or Pack For A Spring Skiing Holiday?
Spring ski clothing is all about layers and options. Much as we'd love to promise you seven days of sunshine, it's never guaranteed, and in the mountains. The weather can change fast. So definitely pack your usual ski gear: jacket, salopettes, thermals, low light goggles, warm gloves and buffs. Then, hopefully, you can leave them all in the hotel room and just wear:
A hoodie, riding shirt or shell jacket

Goggles with hi-light lenses or sunglasses

Thin gloves and socks

Lightweight thermals

A thin buff. It is always good to carry one because the temperature can drop in the shade or on chairlifts, even on the warmest days.

Suncream! I cannot stress this enough, the sun is intense in the mountains. Apply and reapply sunscreen throughout the day.
If the forecast is changeable or you're planning to get out early or stay out late, consider taking a backpack with an extra layer to be safe.
Where Is The Best Spring Skiing In Europe?
Head to the highest altitude resorts to get the best out of your spring skiing holiday. The higher the resort, the better the chance of great snow conditions.
High-altitude resorts like Tignes, La Plagne, Val Thorens or Zermatt are a great bet for a snow-sure holiday. As are north-facing resorts such as Ischgl and Les Arcs, where the snow doesn't melt so early in the season.
But, if you want to be as confident as possible about the conditions, head to glacier resorts like Saas-Fee, Alpe d'Huez, Tignes and La Plagne. Glacier-skiing ensures that even if the rest of the mountains are bare, you'll still find some snow.
Having said that, we should, at this point, also acknowledge that the glaciers are melting at a higher rate than ever before. So the above glacier resorts often had summer skiing, but summer 2022 has seen all of these either close early or not open at all.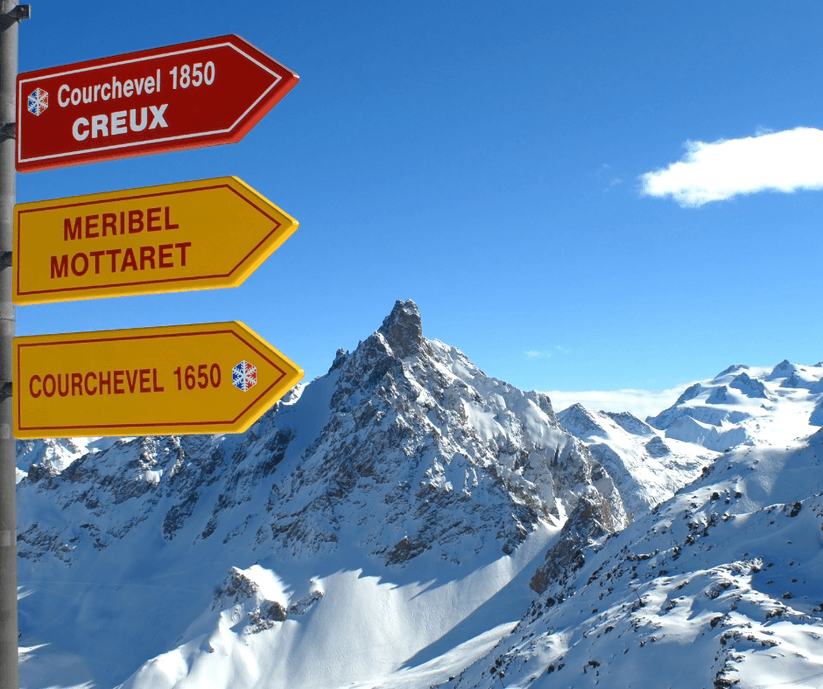 So There You Go.
Hopefully, this has convinced you that a spring skiing or snowboarding holiday is well worth it. So, what are you waiting for? Ditch that jacket, slap on the sunscreen and get out here!

---
About contributor, Jen Tsang 
Hi, I'm Jen. I've lived and worked in the mountains for over 15 years. Starting out doing a "gap year" winter season, I was immediately hooked on the lifestyle! Moving from winter to summer seasons and working my way up the company's hierarchy, I was with (Mark Warner). I soon ran a winter hotel and then a beach resort in the summer.
In 2016, my first child arrived, and we chose to make our life permanent in the mountains. So now, with my partner and two boys (3 and 5 – both also keen to be ambassadors!), we live in La Plagne, where we ski and snowboard as much as possible all winter; and mountain bike, wakeboard and hike all summer long!
I am a professional digital marketing manager, specialising in ski and outdoor adventure businesses and industries. I provide web management, social media management, blog writing and SEO content creation.
I feel very fortunate to live in one of the most beautiful places in the world. Then to be able to combine this passion with a professional role feels like an incredible privilege.
Via my professional website, email list and social media channels, I have a large audience of people very interested in the snow sports and alpine industries. I work hard with my audience to create valuable content, and as such, I have a high level of engagement.
You can follow me on Instagram, Facebook, or check out my website.