Be part of our first ever webinar taking place during Mental Health Awareness Week, Tuesday 16th May, 'How to manage my anxiety through physical activity'.

Outside & Active's first ever Live Webinar
Be part of our first ever webinar taking place during Mental Health Awareness Week, Tuesday 16th May, 'How to manage my anxiety through physical activity'.

The webinar, taking place on Tuesday 16th May at 6:00pm UK time, will be an exclusive online round-table discussion between panelists on how we can manage our anxiety through the power of physical activity. 'Anxiety' is the theme of this years Mental Health Awareness Week taking place from the 15th - 21st May.
Sounds great, how do I get involved? All you need to do it fill out the form below and we will send you the link to the live stream 24 hours ahead of the event. 
---
The Host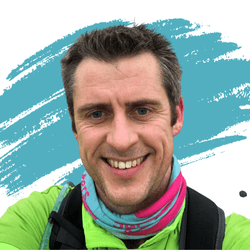 Carl Orme
A former British army soldier and officer who has been involved in and around mental health for over a decade. Since leaving the forces he has supported a number of charitable organisations and causes, individually raising over £25,000 along the way.
An accomplished host and speaker on the topic of mental health, having been invited to present at a variety of exhibitions, company events, numerous radio shows and podcasts; not only using these public and media platforms to reach thousands of people to share his own experiences but the stories of others too - within the last 3 years he has interviewed and worked with over 40 elite sportsmen/women, from multiple Olympians & global medallists to world boxing champions and celebrities, discussing their story, helping them to inspire others and mentoring a number of them too.
Not one to shy away from a challenge, He ran his first marathon in September 2019 and since has run a further 40, with London 2023 being his most recent. Included in some of the 41 marathons have been; 20 marathons in 2020, including 10 in 10 days in 10 counties dressed as a giant breast for Breast Cancer UK, a marathon in a kilt through Edinburgh, one on a 3m balcony on holiday, with an egg and spoon, carrying a 26.2lb dumbbell and dressed as Harry Potter around the streets of London being amongst them. Away from running he has climbed the height of Everest on his stairs in 4 days during lockdown, and in October 2021 he was one of a 6-person mixed team who broke the Guinness World record for most chest to floor burpees in 12 hrs (8,723).
The Panel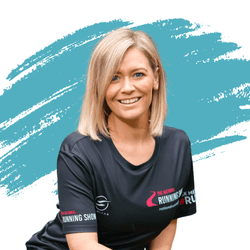 Suzi Shaw

Singer, actress and TV personality Suzanne Shaw became a member of the chart- topping band 'Hear'say' in 2001, selling over 1.5 million records and holding a world record for the fastest selling non-charitable single. She won series 3 of 'Dancing on Ice', was series regular Eve Jenson in the popular UK soap opera 'Emmerdale', and has numerous West End and touring theatre credits.
From the age of 19, Suzanne has lived under the scrutiny of the media, which in-turn played a big part in her 19-year battle with her mental health. After years of unhealthy living and anti-depressants, Suzanne had finally had enough of living this way and went on a mission to find her 'happy' again.
She has completed multiple extreme running challenges in the past, but her next will be her toughest test yet! Suzanne will run at least an ultra marathon (30 miles) for four consecutive days to highlight the fact that 1 in 4 people in in the UK experience mental health issues every year. For added jeopardy, Suzanne will roll a 4-sided dice at the start of each day and if she rolls a 1 then the distance will increase to 50 miles! This means the total distance could be 120 miles or 200 miles – depending on how the dice falls.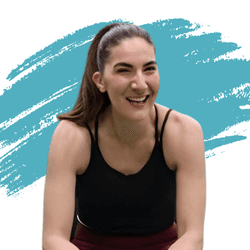 Sarah Stevenson MBE
4 time Olympian, Bronze Olympic medalist, 3 time world champion and a trailblazer in the sport of Taekwondo. London 2012 athlete who had the honour of reading the athletes oath at the opening ceremony. A superb motivational story has highs and lows, in between success has come heartbreak with injuries and the tragic death in the same year of both her mum and dad.
Not only has Sarah shown a consistent ability to compete at the top for a number of years, but has inspired many on and off the mat. She set up her own academy aiming to educate and train young, aspiring athletes across a range of sports. Just a further example of why Sarah is a true ambassador to Great British sport. Sarah's most remarkable achievement came in May 2011 by becoming World Champion for the third time during a year of tragedy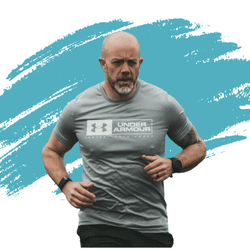 Jay Worthy
Jay is an experienced Executive and CEO turned Life Coach. Racing up the career ladder just like everyone else, he got to the top, took up his spot in the corner office and had an epiphany. He had been climbing the wrong ladder and the view wasn't at all what he expected! Later, after moving back to the UK, Jay struggled with depression and a loss of identity. 
Through the power of nature, he was able to reconnect with his adventurous childhood and ultimately taught his heart how to sing again. He believes in the power of living adventurously and that pushing your boundaries, exploring the world around you and finding out how tall you are is the secret to a happy and successful life.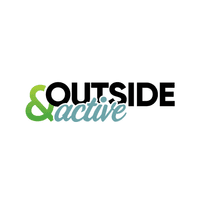 Outside & Active is the home for those who love the outdoors. Our mission is to inspire, inform and educate people about being active outdoors in a fun, safe and sustainable way. We provide inspiration, kit, tech and advice on adventure, camping, climbing, cycling, hiking, running water and winter.