Harrier are excited to launch their new #TrailRunningForEveryBody campaign. They are passionate about helping people find the perfect kit for their trail adventures! With Harrier's easy fit race vests, runners have the confidence they need to tackle any challenge. Their new campaign aims to encourage everybody of every size, shape, background and ability to hit the trails in their super comfy kit.
Harrier recently conducted a survey of more than 2,200 trail runners. 40% of respondents placed comfort as the most important factor when purchasing a race vest. The brand recently kicked off their campaign with a fun-filled day in the Peak District, inviting runners of all abilities to join them for a day out on the trails followed by lunch and homemade cakes. Watch the video here.

As part of their campaign, Harrier will soon be sharing a selection of Trail Stories from an inspiring group of runners who've turned their passion for trail running into a drive for helping others.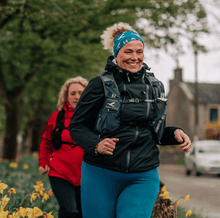 Laura's Story:

"When you feel comfortable in your kit, the sky's the limit with what you can achieve."
Laura is a shining light in the trail running community. She's been an advocate for Harrier since it began and is the founder of the UK-Wide We Are Fearless club. Laura spends her days supporting and encouraging runners to dream big and smash their goals. Many Fearless members have used Harrier kit to achieve goals they never thought possible.
Tom's Story:
"Being on the trails for me is immensely cathartic and when exploring it's important you kit yourself out with reliable and comfortable gear!"
Tom leads by example, helping others with mental illness by documenting his own struggles. Trail running helps him feel free and this July, he'll be pushing the boundaries to complete his first ultra marathon. Tom says with his comfortable Harrier kit, he's confident he'll cross that finish line.

Harrier Race Vests
Available in two capacities, the Kinder 10L and Curbar 5L race vests offer versatility for all types of trail adventures. Both race vests offer nine front and side pockets (including a waterproof phone pocket), double compartment backpacks and pole storage. They have adjustable front straps for a comfortable fit with no bounce or chafing.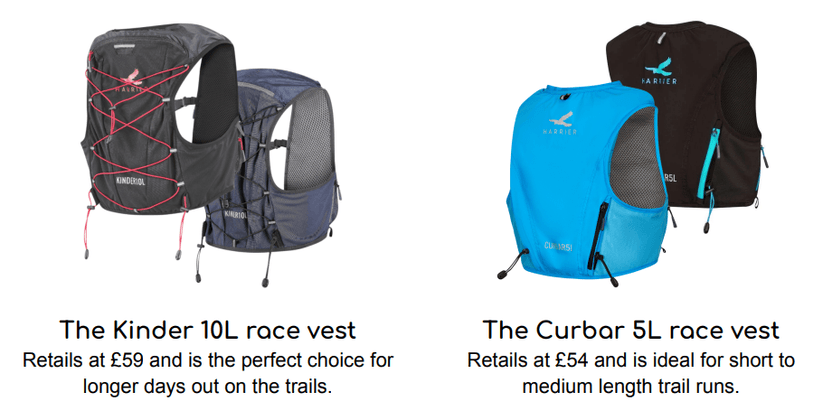 A Word From Harrier's Founder:
Kate Parker, founder of Harrier, says "Trail running has grown so much in recent years. We love encouraging runners to explore more of our beautiful countryside by providing comfortable kit to help them do so.
Our race vests have been designed especially to fit snugly and comfortably to the body with no bouncing or chafing. We have six sizes available to help you get that perfect fit and we're always on hand to answer any questions you have about sizing."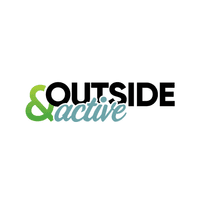 Outside & Active is the home for those who love the outdoors. Our mission is to inspire, inform and educate people about being active outdoors in a fun, safe and sustainable way. We provide inspiration, kit, tech and advice on adventure, camping, climbing, cycling, hiking, running water and winter.