Tickets are now live for the UK's largest running community meet up of the year. The award winning show is returning to the NEC, Birmingham, on the 21-22 January 2023 and is set to be the biggest and best yet.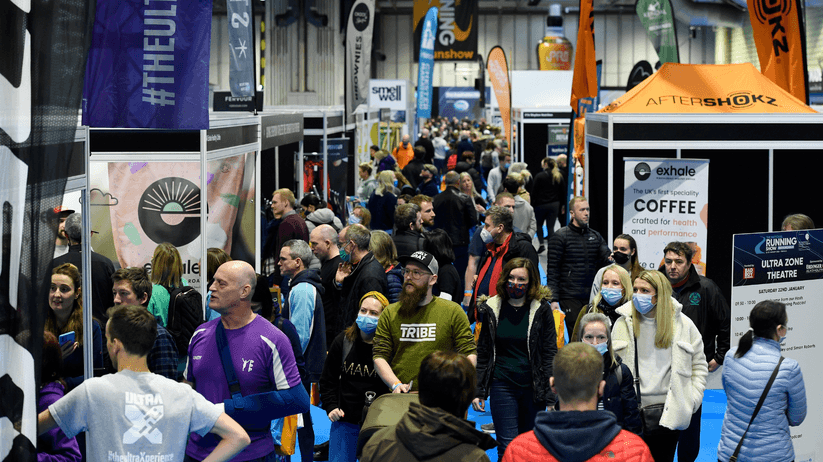 What is The National Running Show?
The National Running Show is a home for runners, no matter how far or fast you go. The event brings together inspirational speakers, the latest kit, cutting-edge technology, expert coaches, the best races and a host of tasty nutrition products all under one roof. This is the biggest community meet-up of the year and perfectly timed for runners that are training for events in the Spring. The National Running Show is perfect for anyone at any stage of their running journey. From starting your first 'couch to 5k', to running your first marathon, to people who consistently challenge themselves in ultramarathon running. There is something for everyone. 
Take a look at last years show highlight video to get a taster of what is to come in January. 
Who will be speaking at the show?
The show has a fantastic group of speakers lined up, from Olympic Gold Medal winners to globe-trotting adventurers. The variety of speakers spread across three stages. 
The Inspiration Stage is the place to go to be inspired by some of the greatest runners of our time. Find out what motivates them, hear them share their stories and join the debate with a range of panel sessions. Hosted by Iwan Thomas and Susie Chan, this stage is a popular feature of the show. Taking to this stage in January will be, Dina Asher-Smith, Colin Jackson, John Regis, Dean Karnazes, Gary Robbins and many more.
The Running Skills Theatre offers you practical advice from a wide range of expert speakers. This is your opportunity to find out how to run better, how to recover faster, how to pace yourself and how to manage your nutrition. There will also be an opportunity to ask questions after each presentation.
The Ultra Zone, in partnership with Bad Boy Running, was a new feature in 2020 and was so popular that they have more than doubled the size for 2022. As well as featuring stands with essential equipment for ultra distance runners; this zone includes a stage for fireside chats hosted by the team at Bad Boy Running.
You can see the full list of speakers so far by hitting the button below.
What is there to do at the show?
Alongside being inspired the amazing speakers across the three stages at the show, there is so much more to do and try. 
The Run Clinic will be running live workshops over both days of the show where you can learn about your running style, reduce the chances of injury, gain tips on how you can incorporate technique changes into your running, and much more.
Plan your entire 2023 running calendar at the Events Village powered by RaceNation. Hosting thousands of running events, the Events Village will enable visitors to discuss, identify and sign up for a myriad of events taking place across the UK in 2023. The Events Village will be organised by a team of RaceNation experts who will be on hand to advise visitors on the range of events available from a portfolio of thousands of races taking place in 2023.
The Bra Fitting Bar – a must-visit area of the show, for every woman! The Runderwear™ Bra Fitting Bar will have 6 fitting rooms with fitting experts on hand to ensure you find the perfect fitting running bra.
The Wings for Life World Run Stand will be offering free spinal assessments followed by a 5-10 minute massage thanks to the physiotherapist specialists from Myoset.
There will be all of these activities and more at the show, for the full list head to the link below.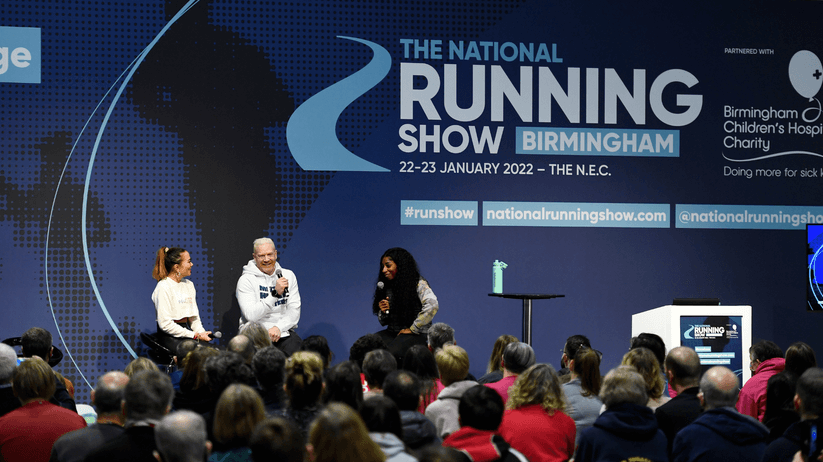 I'm sold! How do I get my ticket?

The National Running Show takes place at The NEC Birmingham on January 21-22... and tickets are now on sale! Usually, tickets are £10 for adults, however we are giving you a special Outside & Active opportunity to use our secret code that will give you access to FREE tickets to the show. All you have to do is use code OUTSIDE at checkout which will automatically make your trip free. You can do all of this in one click by heading to the button below which will automatically input the code. We can't wait to see you in January!