Climbing is one of the fastest growing sports in the UK and we get top tips of how to get into climbing with Steve McClure.
How to get into climbing
Climbing is one of the fastest growing sports in the UK. Not surprising as it offers a unique combination of fun, exercise and mental challenges combined with a wide ranging social scene and, if venturing outdoors, the majestic beauty of the hills and mountains. But for those who have yet to scale the walls, what's the best way to enter such a cool sport?
Book a climbing course at an indoor wall
With climbing growing so fast, there are many indoor climbing facilities around the country, with most British cities having at least a few climbing centres. The majority will happily take complete beginners and 'show them the ropes'. Pop in and enquire.
Try Bouldering
Climbing is divided up into two main areas these days – roped climbing and bouldering. Bouldering is climbing without ropes, on short indoor walls or outdoor boulders. The height is usually just a few meters, and indoors the ground is well padded. This style of climbing is great fun, and is all about movement, with no worries about fear of heights and all the complexities of ropework. It's a great way to start climbing. The majority of indoor walls are bouldering only venues, and they will happily give you a quick induction course, taking literally a few minutes, leaving you ready to go!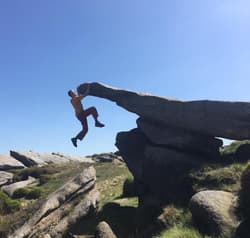 Bouldering Outside
If you have been indoors and experienced the fun of bouldering, or even if you have not, bouldering outside is one of the most satisfying activities you will ever do! When bouldering outside we often use portable 'crash pads', worn like rucksacks, that can be carried to the boulders. They reduce the impact on the ground in terms of wear, and also the impact on our bodies if we fall off. Around Britain there are many brilliant places to boulder. Buy a guide (https://www.boulderbritain.com/) and a pad (hundreds available) and venture forth…
Sign up to an outdoor climbing day
There are many companies that have regular days out climbing, with small groups in beautiful places enjoying the movement and the great outdoors. Expect a lot of fun, meeting some great people, and an experience that will leave you wanting more. Search online, and you'll find all you need in your local area by just typing in 'climbing courses'!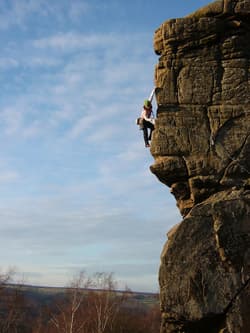 Join the BMC
The BMC (click here to join) is the governing body for rock climbing in Britain, looking after access to the hills and cliffs, the GB competition squad, and basically all thing to do with climbing. Head to their website, for all the information you'd ever need, and in particular, information on climbing clubs near you (https://www.thebmc.co.uk/find-a-club).
Climbing clubs are a great way to get into the outdoors, with like-minded people, all with the same love of the outdoors and that feeling of having really done something cool!!
Find out more about Steve McClure
If you want to find out more about Steve and follow his climbing adventures, top tips, lectures or coaching, head over to his website here.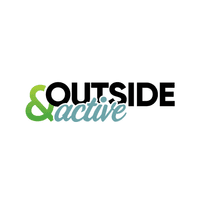 Outside & Active is the home for those who love the outdoors. Our mission is to inspire, inform and educate people about being active outdoors in a fun, safe and sustainable way. We provide inspiration, kit, tech and advice on adventure, camping, climbing, cycling, hiking, running water and winter.