The point-to-point race returned to its traditional Spring date for the first time since before Covid, proving popular with those gearing up for this weekend's London Marathon.
A start line featuring 1,200 runners gathered in Liverpool city centre on Sunday (16 April), before they made their way into the Kingsway Tunnel to run under the River Mersey.
After emerging on the Wirral side of the tunnel, they headed to Seacombe Promenade and along to Fort Perch Rock and the Marine Lake, before crossing the finish line on Ian Fraser Walk in New Brighton overlooking the River Mersey.
Finishers were then presented with a commemorative medal and bespoke technical running T-shirt to mark their achievement.
The Mersey Tunnel 10K returned to the North West running calendar in 2006 at the request of Mersey Tunnels, with BTR Liverpool taking on the mantle to organise and deliver the event.
BTR Liverpool is the leading independent organisation for creating, managing, and delivering headline race events across Liverpool City Region.
The race is the only time throughout the year when people can make their way through the Kingsway Tunnel on foot and run under the River Mersey – making it one of the most unique running events in the country.
Fondly known locally as the 'new tunnel', the Kingsway Tunnel was opened on 24 June 1971 by the late Her Majesty The Queen Elizabeth II.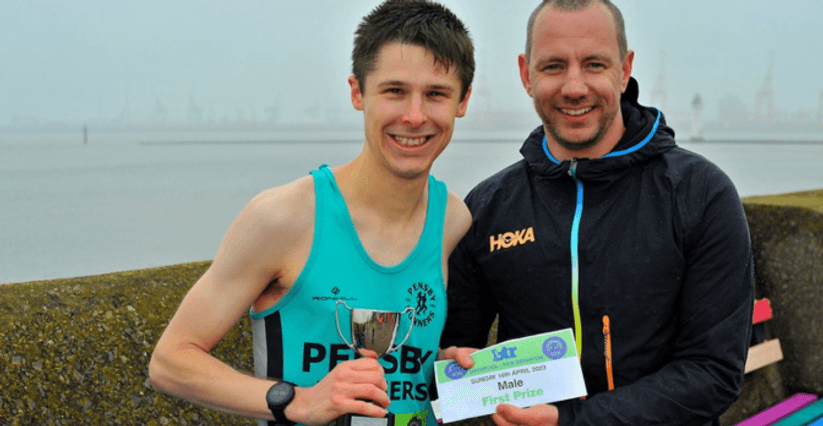 The BTR Mersey Tunnel 10K 2023 was won by Ben Taylor from Pensby Runners in a time of 34 minutes 17 seconds.
Second place was Derri Henderson from Kirkby Milers AC in 34 minutes 45 seconds, with Matthew Gawne from Altrincham And District Athletic Club in 34 minutes 54 seconds.
Lisa Gawthorne took first place female in 38 minutes 3 seconds representing Liverpool Pembroke & Sefton Harriers AC.
Alison Reid from Northern Masters Athletic Club took second place in 41 minutes 54 seconds, with third place going to Donna McKenna from Penny Lane Striders in 42 minutes 11 seconds.
The race also include two wheelchair participants, Sarah Benyon from Wirral and Roger Mercer from Chester.
The day's most senior runners were aged between 73 and 82-years-old.
Runners also included a team of 31 from Rainford High School in St Helens, raising money for Macmillan Cancer Support in memory of a colleague.
The largest turn-out of runners from local clubs included Kirkby Milers AC, Liverpool Running Club, Mikkeller Running Club Liverpool, Penny Lane Striders, Rimrose Runners, and Wallasey AC.
The date for next year's race is confirmed as Sunday 14 April 2024 – retaining its popular Spring date in the race calendar – and entries are already open on the BTR website.
Since the race was reintroduced in 2006, it has taken place annually with the exception of 2020 when there was a break of almost two-and-a-half-years between races due to the pandemic. Post pandemic, the race was staged in September both in 2021 and 2022.
The BTR Liverpool race portfolio also includes Port Sunlight Road Race on Sunday 11 June, and Wirral 10K on Sunday 15 October.
During 2023, a hat-trick of BTR Liverpool headline events reach major milestones. The BTR Liverpool Skyline Half Marathon was staged for the 30th time in March. The next two anniversary events are the 20th BTR Liverpool Santa Dash in December and 10th BTR Tour Of Merseyside in June.
This year's overall event campaign is dubbed as 30/20/10 – 30 Years, A Life On The Run, and focuses on the hat-trick of key events all spearheaded by a passion for running from an early age from BTR Race Director Alan Rothwell.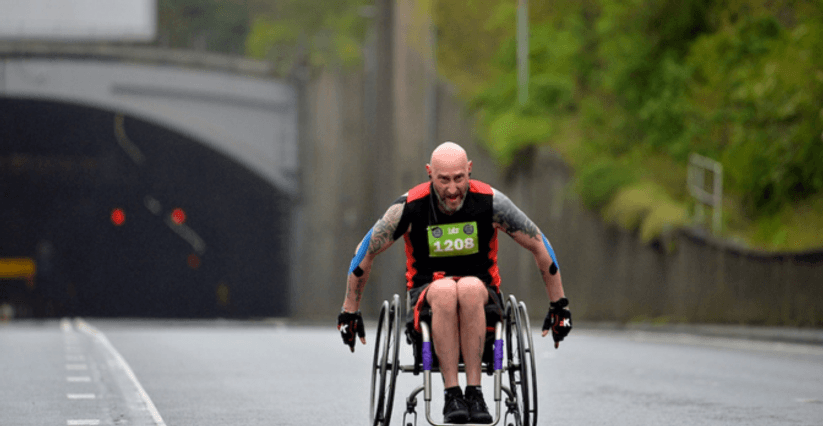 BTR Liverpool Race Director Alan Rothwell explained:
"Congratulations to our 1,200 participants – including two wheelchair racers – who completed this year's BTR Mersey Tunnel 10K. All pushing on through the wind and rain to collect their well-earned medals.
"BTR Mersey Tunnel 10K is unique. There is always a brilliant atmosphere, with plenty of oggy oggy oggy chanting between the runners to spur each other along. A big thank you to everyone who took part, the spectators, and excellent volunteer teams from Everton in the Community, LFC Foundation, and Liverpool Running Bugs.
"We're delighted the race is back in its traditional Spring date and the week before the London Marathon. Next year's date is already confirmed as 14 April 2024 – entries are open now."
The race records remain intact. The overall winning time stands at 30 minutes 52 seconds, set in 2016 by Dejene Gezimu from Liverpool Harriers AC. The female record is 36 minutes 19 seconds, set in 2019 by Kirsty Longley from Liverpool Pembroke & Sefton Harriers.
Next in the BTR portfolio are Run For The 97 5K and 1 Mile in Stanley Park on Saturday 27 May, followed by the Port Sunlight Road Race 5K, 10K and 1K Fun Run on Sunday 11 June.
Full details and online entry can be found at www.btrliverpool.com