With the latest free update for Bosch eBike Systems' smart system, physical and digital eBike riding experiences are increasingly merging together.
eMTB and Tour+ riding modes are now customisable
Extended map details provide additional navigation information 
eBike Flow app now available in four additional languages
Using the eBike Flow app, eBikers now have the option to adapt both eMTB and Tour+ riding modes to fit their personal riding style. The enhanced navigation functions also promise even more individualised route planning.
---
Personalised interaction between rider and eBike on the trail

The eMTB mode from Bosch eBike Systems adapts to support the eBiker in every eMTB situation - dynamically, progressively and with maximum sensitivity. Users can now make further adjustments via the settings in the eBike Flow app, giving them the opportunity to change dynamics, strength, speed or torque, and to what degree, within the mode.
For the Tour+ riding mode the same opportunities for personalisation are available with the update. By fine-tuning the parameters, eBikers can now ride even more efficiently, reducing the maximum assisted speed and thus extending their battery life. Other Bosch riding modes Race, Sport, Cargo, Turbo, Auto, Tour and Eco can already be customised.
New navigation functions allow more precise route planning

The latest update also sees Bosch eBike Systems present enhanced navigation functions, promising even more precise route planning. In addition to the route profiles for daily rides ('Daily'), leisure rides ('Leisure') and eMTB trails ('eMTB'), there is now a new 'Speed' profile for Speed Pedelecs. This calculates routes that can be ridden with S-pedelecs.

In addition to the route profiles, Bosch offers map detail variants 'Satellite', 'MTB Trails' and the new 'eBike Heatmap'. The latter shows which routes eBikers regularly use. The 'MTB Trails' map also allows app users to see which mountain bike trails run nearby, and are colour-coded according to their level of difficulty. The 'Satellite' map provides a better overview and more precise information about the rider's surroundings. All three map variants can be easily selected in all route profiles.

In addition to the integration of the new features, the eBike Flow app is now available in Danish, Norwegian, Swedish and Czech.

The update for the smart system can be downloaded for free via the eBike Flow app. The eBike Flow app is available for download via the Google Play and Apple App Stores.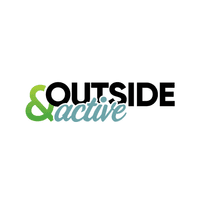 Outside & Active is the home for those who love the outdoors. Our mission is to inspire, inform and educate people about being active outdoors in a fun, safe and sustainable way. We provide inspiration, kit, tech and advice on adventure, camping, climbing, cycling, hiking, running water and winter.