22 March, 2021
Bear Grylls Adventure
The tallest high ropes course in Europe

At 65ft tall, this is the tallest high ropes course in Europe, and rewards those brave enough to reach the top stunning views of the surrounding area.
With its free roam structure, you can create your own adventure on the course, and select which of the 36 obstacles you take on, from the simple rope bridges to the challenging rolling log on the course's top level.
As the only outdoor activity, the High Ropes is made all the more challenging by the British weather, which of course is never predictable! In true Bear Grylls fashion, rain won't stop this adventure, and extra layers are recommended when taking on this activity.
---
Outside & Active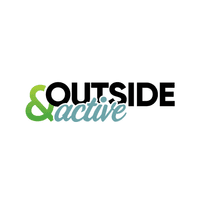 Outside & Active is the home for those who love the outdoors. Our mission is to inspire, inform and educate people about being active outdoors in a fun, safe and sustainable way. We provide inspiration, kit, tech and advice on adventure, camping, climbing, cycling, hiking, running water and winter.
Related Articles
Most recent articles by Outside & Active
Most recent articles in CLIMBING
---
Bear Grylls Adventure
Escape the ordinary, experience the awesome and try something new at The Bear Grylls Adventure.
No matter which experience you choose, your Adventure Guides will inspire you, encourage you and support you through each step of your journey so you can push your limits and reach new achievements with each experience.