If all you can do is go to your local park and climb a tree – then that is an adventure, right? Find out how you can adventure more with Alastair Humphreys. Plus, win the adventure of a lifetime with Run777.
What is an adventure?
On the next episode of the Outside & Active Podcast, we discuss the word adventure. What does the word adventure mean to you? 
If all you can do is go to your local park and climb a tree – then that is an adventure, right? If you want to summit the three peaks, then that's an adventure to isn't it? Adventures are all relative to where you live and what you can personally achieve. It shouldn't be constrained by every Instagram account you follow based in far flung places.
I hope you Enjoy our conversation with Alastair Humphreys, a British adventurer and author. HE has been on expeditions all around the world, travelling through over 80 countries by bicycle, boat and on foot. He was named on of National Geographics Adventurers of the year in 2012.
We talk about lots of Alastair's exploits and about micro-adventures – the opportunity for adventure in every day.
On this episode we are working with two epic partners of the podcast, Run777 and the Youth Adventure Trust. Before we begin the episode with Alastaire, you can have a quick listen to the adventure of a lifetime with Run777 and the Youth Adventure Trusts Resilience challenge.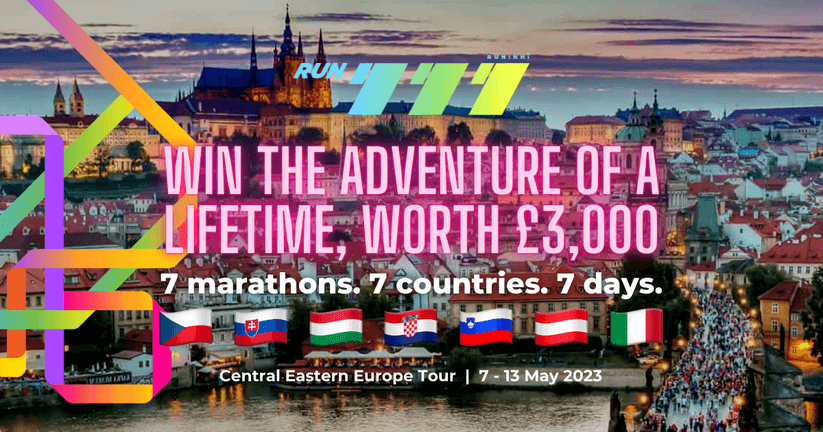 Win an adventure of a lifetime with Run777
You could win the adventure of a lifetime worth over £3,000, with run777.

That's 7 marathons in 7 countries in 7 days... oh yes, it's time to redefine what's possible and be epic! run777 isn't a race to the finish line, it's an epic adventure of achievement, camaraderie and breathtaking scenery. Join the crew as they run through the glorious scenery of the Czech Republic, Slovakia, Hungary, Croatia, Slovenia, Austria and finally Italy, as we take on one incredible week filled with great food, luxury hotels and incredible people. One run777 Central and Eastern Europe Tour is up for grabs and 1 lucky winner stands the chance to win their spot on the May 2023 Tour, plus get 1-2-1 coaching with Ultral Trail Cape Town winner, Christiaan Greyling. All you need to do is enter in your details and you automatically get put into the draw. This is your time and it's time to be epic!
Sign up at runinhi.com/win 

Youth Adventure Trust - Resilience Challenge
If you've been inspired by some of our podcast guests and want a bit more motivation to get outside during these winter months, then sign up now for the Youth Adventure Trust's Resilience Run and inspire young lives here.  
Saturday 19 to Sunday 27 February 2022: complete the challenge in a day or across the half-term week wherever you are
Choose your own distance: 25km, 65km, 100km or an ultra 200km - outside on your favourite road or trails, or use indoor exercise kit
Go at your own pace: complete the distance on your own, with a pet, or recruit your friends or family as a team to conquer the distance together
Prizes and goodies: The North Face are generously supporting this year's Resilience Challenge with goodies for all participants and prizes
Bespoke medal: to reward your resilience we'll send you a bespoke medal when you've raised over £25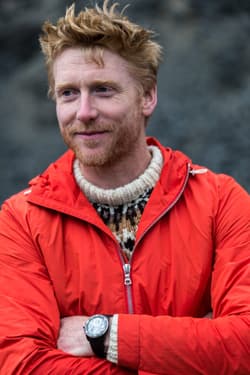 More about Alastair Humphreys
Alastair Humphreys is a British Adventurer and Author. He spent over 4 years cycling round the world, a journey of 46,000 miles through 60 countries and 5 continents.
More recently Alastair has walked across southern India, rowed across the Atlantic Ocean, run six marathons through the Sahara desert, completed a crossing of Iceland, busked through Spain and participated in an expedition in the Arctic, close to the magnetic North Pole. He has trekked 1000 miles across the Empty Quarter desert and 120 miles round the M25 – one of his pioneering microadventures. He was named as one of National Geographic's Adventurers of the year for 2012.
Alastair has written 13 books.
Alastair is a patron of these charities:
Hope and Homes for Children
Yorkshire Dales Millennium Trust
Website: alastairhumphreys.com
Twitter and Instagram: @al_humphreys
To find out more about what Alastair is up to, please check out his website here