From racing Usain Bolt to a self powered adventure across Africa, Mario Rigby has experienced a lot in his time as an eco-explorer.
Eco-Explorer, Mario Rigby Podcast
Mario Rigby us a self-titled eco-explorer who completed a solo two year 12,000km voyage from Cape Town, South Africa to Cairo in Egypt entirely by foot and kayak, called the Crossing Africa expedition - you can view more about Mario and his expeditions here.
On this episode of the podcast, we talk to Mario about his journey, wanting to do something so epic that it would radically change his life. No one map would cover his whole journey. Conflicts, war, roads being built - what could happen in one month to the next across the incredible countries he journeyed would prepare him for what lay ahead.
Running out of water with still many kilometers to go, Mario flashed back through his childhood, with a day and a half to go before the destination of his next checkpoint. Passing out just before sunset, a seagull flew over him and felt as though he was warped into the bird's perspective, looking down on himself laid out on the beach. Knowing it was a hallucination, he suddenly felt this super connection as he emerged back into nature.
Find out more about Mario by following him on Instagram @mariorigby or his website mariorigby.com



What is an eco-explorer?
An eco-explorer, someone who attempts and completes sustainable expeditions. These are expeditions or adventures that impact future generations, opening up adventure to people around the world who may have not normally had access to these sorts of opportunities. In Mario's own words, "you can only get everyone involved in the outdoors, when everyone has access to the outdoors."
Coming from track 200 and 400m sprint and competed for Turks & Caicos islands, racing against Usain Bolt back in the day.
What an incredible human we were given the chance of talking to. We hope you enjoy the conversation.
What's the most important thing Mario's learned from one of his expeditions? Find out in our conversation with Mario. Listen here.
About Swarovski Optik
SEE THE UNSEEN
SWAROVSKI OPTIK brings people closer to the preciousness of the moment and shares with them the joy of observing and the fascination for the beautiful and hidden.
The world belongs to those who can see beauty. Experience the moment.
SWAROVSKI OPTIK inspires people to love and care for nature. Our premium long-range optics sharpen the senses so that everyone may perceive the ever-present beauty of nature - and understand the need to protect it.
Check out the Swarovski Optik website for full details here
About our friends at Whereabouts Holidays
Thank you to our season partners Whereabouts for helping to support the Outside & Active podcast. Whereabouts are a newly re-launched travel agent sending people on their bucket list adventure holidays every year from epic explorations, boundless backpackers to camper cruisers, you will really dig their tours… visit Whereaboutsholidays.com now – whereabouts are YOU going?
Listen to more episode of the Outside & Active Podcast
Tune in to your favourite outdoors adventure seekers on the  Outside & Active Podcast. You can play episodes below or download and listen on Apple, Spotify and all other major podcast players.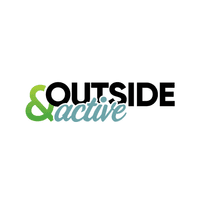 Outside & Active is the home for those who love the outdoors. Our mission is to inspire, inform and educate people about being active outdoors in a fun, safe and sustainable way. We provide inspiration, kit, tech and advice on adventure, camping, climbing, cycling, hiking, running water and winter.