To celebrate World Health Day, we have put together our top 5 podcasts that will help you make positive health changes in your daily life.
World Health Day 
Today, 7th April 2023, we are honouring World Health Day 2023. It is celebrated annually and each year draws attention to a specific health topic of concern to people all over the world.This years focus of this World Health Organisation campaign is to promote 'health for all'.
At Outside & Active, we are keen on helping people make tangible positive changes in their life and we have pulled together a list of 5 of our podcasts with guests that offer advice which you can implement today. Take a look and see which topic is of interest!
---
1) Ben Coomber - How to live an AWESOME life
Ben helps empower people with their potential, to become fit and strong, to follow their dreams, and be the truest version of themselves.
At age 18 he was obese, unhappy, and unhealthy. But he had a desire to better himself and realise his potential. Ben felt the starting point was his physical body, so he joined a gym and started his health and fitness transformation.
At age 20 Ben become a personal trainer, nutritionist and coach. He coached 1-2-1 for many years, including working in elite sport, running retreats, & coaching kids. Ben then took his coaching online & wrote his first book.
In 2022, Ben wrote his #1 bestselling book How to Live an Awesome Life, his 11 step formula for becoming the most AWESOME version of yourself and living an awesome life. His 16 years of coaching experience downloaded into a swiss army-knife self help book covering all areas of self-optimisation.
Watch the full video version
---
2) Phil Evans - How to get active and prevent injury with an expert physiotherapist
Phil qualified in 2008 with an MSc in Physiotherapy from the University of Birmingham and a BSc (Hons) in Sports Rehabilitation from St Marys College in 2006.
He has spent the last 10 years working at Loughborough University Physiotherapy clinic for treating elite athletes of all sports, as well as being the lead physiotherapist for the Loughborough students 1st XV Rugby team, and the clinical lead physiotherapist for the University clinic.
Phil has also been involved with the GB Bobsleigh, GB Judo squad and Leicestershire County Cricket Club and is currently the head Physiotherapist at Solihull School.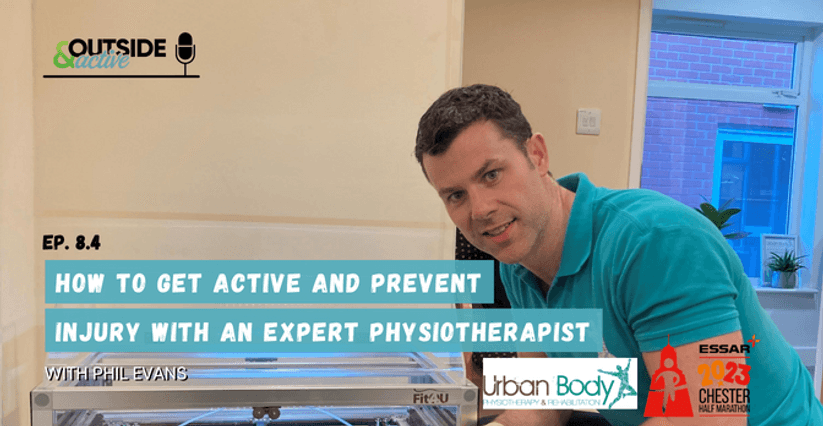 3) Renee McGregor - Specialist sports and eating disorder dietitian
TW: The topic of eating disorders are discussed in this podcast. For more information and support please visit - beateatingdisorders.org.uk
Renee is a leading Sports and Eating disorder specialist dietitian with 20 years of experience working in clinical and performance nutrition. She's worked with athletes across the globe including supporting Olympic (London, 2012), Paralympic (Rio, 2016) and Commonwealth (Queensland, 2018) teams.
Renee also works closely with English and Scottish National Ballet, leading on their diet advisory and supporting dancers of all ages and abilities.
She is regularly asked to work directly with high performing and professional athletes that have developed a dysfunctional relationship with food that is impacting their performance, health and career.
For more information on Renee you can visit her website https://reneemcgregor.com/
Watch the full video version
---
4) Arj Thiruchelvam - The TRUTH about diets and losing weight
With more than 16 years experience working within the Sports, Nutrition and Health sector, using science to coach novices right through to Olympic Athletes and his work as a university lecturer and having co-designed two Sports Science Degrees for Oxford Brookes University.

Arj is the person who can help you reach your potential. Take a look at Performance Physique if you're ready to make a change.

Arj has worked with world leading nutritionists Martin MacDonald & Mac-Nutrition, in corporate business delivering nutritional expertise and with 17 years' experience of performance mentoring, including working as a UK Athletics Sprints & Jumps Coach.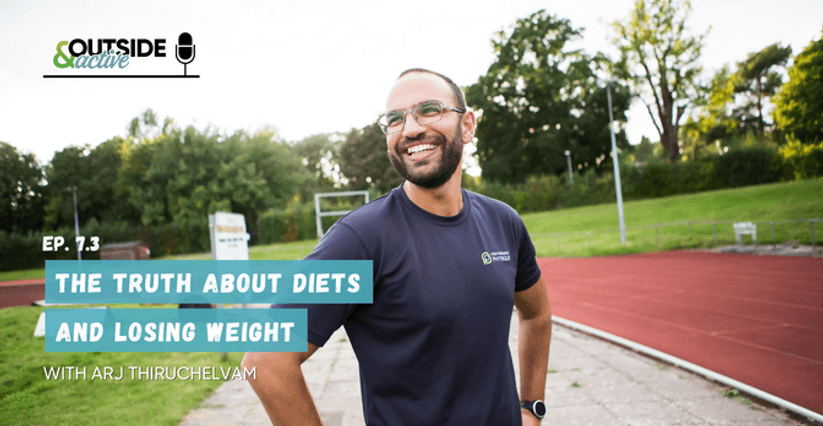 5) Jay Worthy - Own your day
Jay is an experienced Executive and CEO turned Life Coach. Racing up the career ladder just like everyone else, he got to the top, took up his spot in the corner office and had an epiphany. He had been climbing the wrong ladder and the view wasn't at all what he expected! Later, after moving back to the UK, Jay struggled with depression and a loss of identity.
Through the power of nature, he was able to reconnect with his adventurous childhood and ultimately taught his heart how to sing again. He believes in the power of living adventurously and that pushing your boundaries, exploring the world around you and finding out how tall you are is the secret to a happy and successful life.
This episode is incredibly gripping and gives a deep insight into the highs and lows of making your way to the top of a $1 billion company. Alongside the ways Jay recovered from a fast stop to this lifestyle which ultimately lead him to rediscovering his love and passion for the outdoors. This podcast episode and stocked full of insightful knowledge and advice that you can take into your own personal lives.
To find out more about Jay, you can check out his website here.
Watch the full video episode
---