In the mood for some inspiration? Check out 4 running documentaries from The Run Show which are sure to inspire you on your next running challenge or event.
Iwan Thomas - 400 x 400
Follow the journey of former World Champion 400m sprinter taking on his first ultra-marathon to run 100 miles (the equivalent of 400 x 400m) to raise awareness and donations for Group B Strep Support after his own personal experience with his son, Teddy.

Taking on the South Downs Way Centurion in June 2021, this film follows the highs and lows of Iwan's training regime and race progress. Supported by Peleton Instructor, Susie Chan and National Running Show's Mike Seaman, will Iwan make it to the end within the 30 hour time limit?
---
Suzanne Shaw - Run for H.O.P.E (Hold On, Pain Ends)
Suzanne Shaw is a singer, actress and personality and until now she has never run further than a half-marathon. Suzanne is attempting to run 19 hours non-stop to raise awareness of the UK's 19 suicides per day in 2019 and funds for the Samaritans.

In May 2021, Suzanne Shaw took on her first ultra-distance run, challenging herself to run non-stop for 19 hours in one day to help raise vital funds and awareness of the fact that 19 people committed suicide every day in the UK in 2019. As someone who has struggled with her own mental health, she was determined to complete the challenge, but having never run more than a couple of hours or further than a half marathon, did she really know what she was letting herself in for? We follow Suzanne's challenge and speak to her about her motivation.
---
Shelli Gordon - Through the Pain
Shelli Gordon owns the running shop 'Lets Run' in North Yorkshire which she set up with her partner Tony in 2017. Tony very sadly and with no warning, took his own life in 2018. This is Shelli's story of how she ran the 268 Spine Race in the depths of water along the length of the Pennines in Tony Holland's memory. Not only did Shelli complete the Spine but she has also raised over £30,000 for CALM in the process. Now more than ever, we all need to spread the word that its ok to not be ok and to not only get more men talking but anyone is suffering and needs some help.
---
John Kelly - The Grand Round
After completing the Barkley Marathons, legendary ultra-runner John Kelly asked himself 'What do I do now?' Join John on a discovery of what he can achieve as he enters his 'Goldilocks Zone' with his self-devised Grand Round challenge. This film is the first Run Show Original Film. Subscribe now for future alerts.
---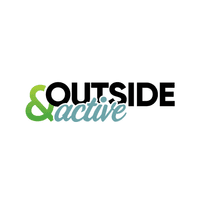 Outside & Active is the home for those who love the outdoors. Our mission is to inspire, inform and educate people about being active outdoors in a fun, safe and sustainable way. We provide inspiration, kit, tech and advice on adventure, camping, climbing, cycling, hiking, running water and winter.