Looking for an adventure this jubilee weekend? From pristine gardens to rugged landscapes, there's something for everyone and here's three of our favourite historic grounds to explore.
Get outside and explore this Jubilee weekend
If you're looking for an escape from the tv coverage of the Jubilee festivities, a visit to one of Royal Parks or historic sites of interest around the UK, may be just what you need.
The Queen is the head of the British Royal Family and has been ruling over the United Kingdom for nearly 70 years. In that time, she has travelled to every corner of the globe on behalf of her country, but where does she like to go when she's home in the UK? Well, we don't have that level of insider information, but we did find three sites of historic interest that you'll enjoy exploring this Jubilee weekend.
So if you want to celebrate the Jubilee by spending time outside and lap up some of the beautiful vistas the royal parks or historic grounds the UK has to offer, we've listed three of our favourite for you to visit. From Hyde Park in London to Balmoral Estate in Scotland, these locations offer a wealth of amazing scenery and activities for visitors of all ages.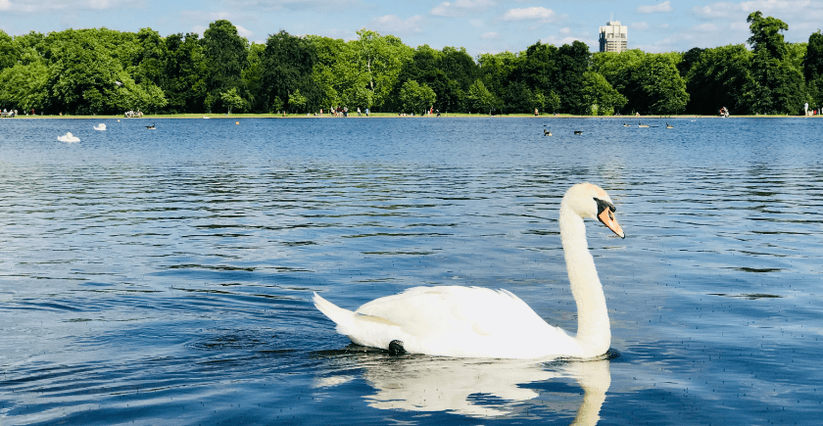 Hyde Park - London
As one of the largest and most historic parks in the city, Hyde Park is unsurprisingly a firm favourite with both tourists and Londoners alike. Known for its stunning gardens and landmarks such as Buckingham Palace and Kensington Palace, there's plenty to see and do here. If you're feeling energetic, why not go for a jog or walk around the park's famous Serpentine lake a beautiful, fairly flat route to enjoy. Alternatively, you can simply relax on the grass, play hide and seek with the kids through the trees or, if it's open, swim the serpentine.
If you're unfamiliar with Hyde Park, here's a few perhaps lesser known facts about this royal park. It was originally created as a deer hunting ground for Henry VIII in 1536 and transformed into a royal park by Charles I in the early 1600s. In 1637, it was opened to the public for the first time and has been a firm favourite with Londoners ever since. In 1866, Hyde Park was the site of the world's first public demonstration of a steam locomotive engine, which was built by George Stephenson. If you're visiting with young children, they'll love the Diana Memorial Playground, which is based on Peter Pan and has a huge pirate ship at its centre. situated in the north -east corner of Hyde Park, next to Kensington Palace.
The park is also home to a number of iconic landmarks including the Speakers' Corner, Apsley House (the former London home of the first Duke of Wellington) and the Albert Memorial (a grandiose memorial to Prince Albert, Queen Victoria's consort).
For more information about the Serpentine Lido, please click here or to plan your visit to Hyde Park, click here.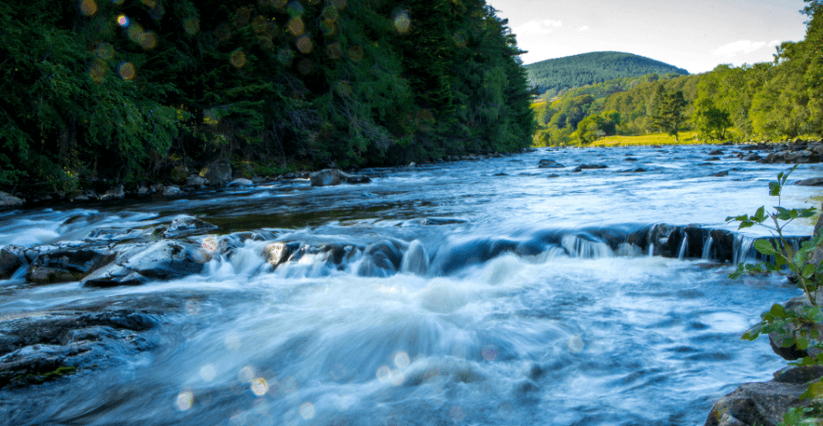 Balmoral Estate - Scotland
Nestled in the heart of the Scottish Highlands, the Balmoral Estate is a must-see for any nature lover, located deep within the Cairngorms National Park. The sprawling 50,000 acre estate is home to an array of wildlife including red deer, Highland cows and ospreys. Visitors can explore the grounds on foot, by bike or even on horseback there are plenty of marked trails to follow.
With towering mountains, pristine lochs and sprawling forests, it's easy to see why this is one of the Queen's favourite places to visit.
If you want to learn more about the estate's fascinating history, we recommend taking a guided tour of the castle itself which dates back to 1856 when it was built as a holiday home for Queen Victoria and Prince Albert.
The estate is open to the public from April to July each year. 
Keep in mind that if you stray to close to the house itself, you may be asked to politely move on by security.
3. Glastonbury Tor - England: This mystical hill is surrounded by stories and legends, making it the perfect place for a peaceful stroll. Take in the stunning views of the countryside as you walk around this ancient monument. Who knows, you might even spot a fairy or two!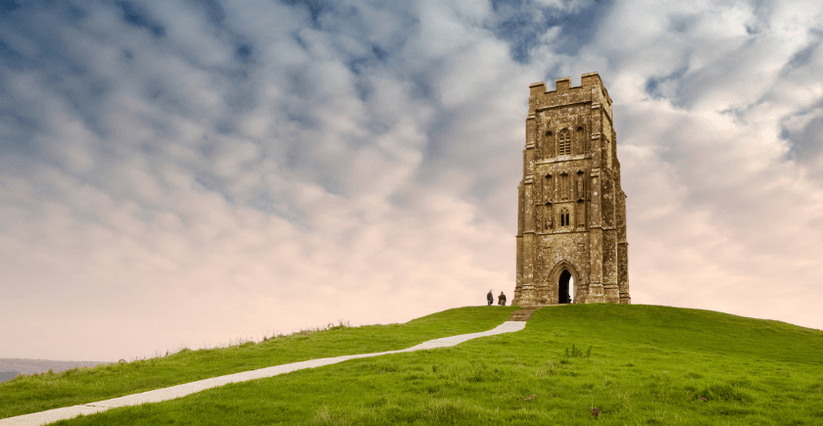 Glastonbury Tor
is located in the town of Glastonbury in Somerset, England. It is thought to be the site of the first church in Britain, built by Joseph of Arimathea in the 1st century AD. The Tor itself is a conical hill which is said to be the dwelling place of Gwyn ap Nudd, the king of the Welsh underworld.
Adventure awaits those who scale Glastonbury Tor. This mystical hilltop in southwest England is home to an ancient ruins, a 13th century church, and panoramic views that extend for miles. The hike to the top is well worth the effort, as you'll feel like you've been transported to another world once you reach the summit.
On Thursday the 2nd of June at 9pm the community of Glastonbury is invited to gather at the Tor to mark the commencement of her Majestey the Queen's Platinum Jubilee Celebrations.
To find out more about the Tor, click here.
Where are you adventuring this Jubilee weekend?

So there you have it, three of the Queen's favourite places to visit in the UK. Whether you're a fan of royalty or not, we hope you enjoy exploring these beautiful locations. Let us know what you're up to this Jubilee weekend by tagging us on Instagram @beoutsidebeactive
Happy exploring!