A new challenge, cycling the South Downs Way - it's tougher than you think! Here's 10 tips to help you on your next adventure.
This article is provided by our friend Zoe at Juggling on Roller Skates. Follow her journey at Jugglingonrollerskates.com
Cycling the South Downs Way
I recently joined a group of incredible women for a weekend of adventure on a mission to cycle part of the South Downs Way. 
I'm always up for a challenge, and love a good bike ride so I grabbed the opportunity with both hands. 
As the weekend progressed it became increasingly clear that riding off-road, up and down chalky trails with the landscape consistently undulating is tougher than your average ride. I was fortunate to be with a group of really clued up bike enthusiasts thanks to the event being put together by the Brighton based Reilly Cycleworks – but this only further highlighted how crucial forward planning for this type of activity really is. 
With this is mind I've put together 10 tips for anyone who might be considering cycling the South Downs Way. Preparation is always key!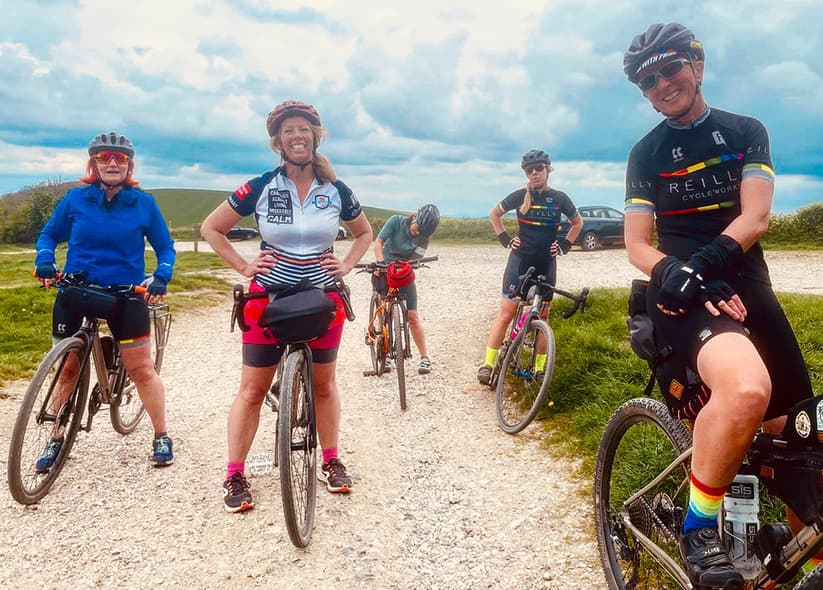 Plan your route as accurately as possible
Try using a route planning app like Kamoot or AllTrails that will guide you along the route as you progress, a bit like a Sat Nav. You'll also find reviews and tips from previous users offering suggestions for places to stop for food or points of interest en route.
Do a thorough bike check before setting off.
Check your tyres for punctures and take a puncture repair kit and spare inners. The terrain is very bumpy so give your saddle, handle bars and chain a good shake to check they're secure and are going to live up to some rough riding.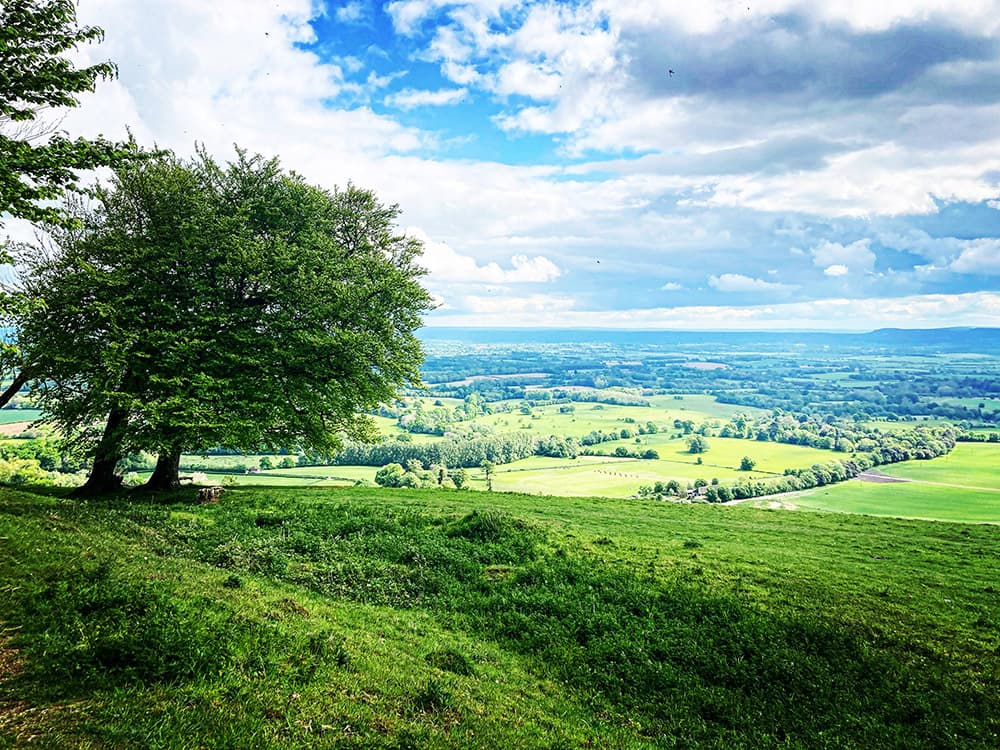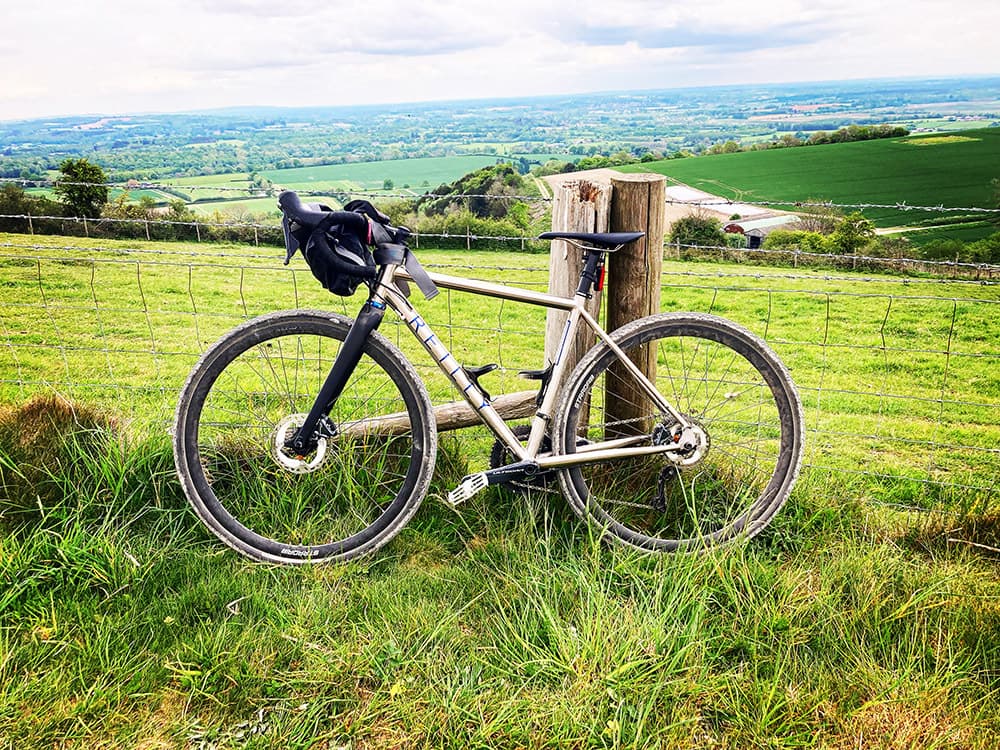 Think about how you're going to carry essentials whilst you ride.
You'll need a light weight jacket, food, drink, phone and money as a bare minimum. Check that your bike holds your drinks bottle securely and it's not going to bounce out. You might want to invest in a small saddle bag or handle bar bag as a back pack is likely to restrict your mobility as well as getting hot as you ride.
Try to plan your route to include a couple of local eateries.
Once up on the Downs there can be miles between pit stops so you'll need to have a good idea of potential refuelling locations. Take a look at the Candence Cycle Club cafes which are all located on key cycle trails across the Downs.
Be respectful of other trail users
We're all there to have a good time and enjoy the outdoors so give folk a smile and a hello! On the same note, show consideration to land owners. Stick to designated paths and close gates as you go.
Take extra care and caution cycling over the chalky trails in wet weather.
These can become incredibly slippery when wet and are easy to skid on. Take it slow.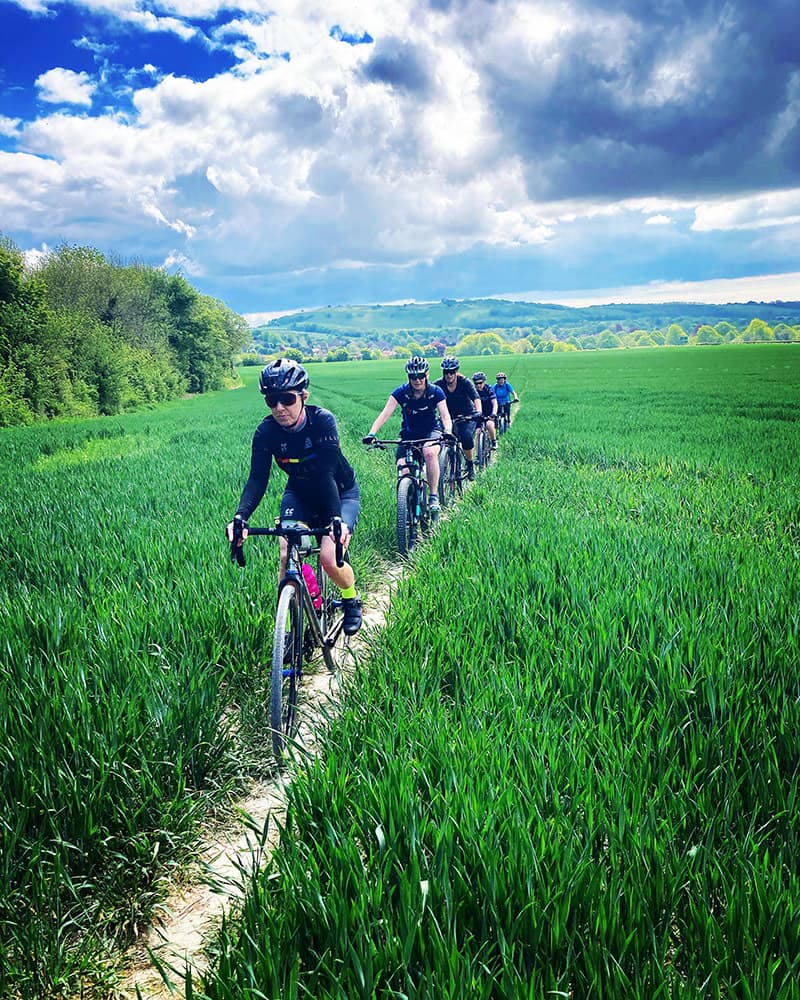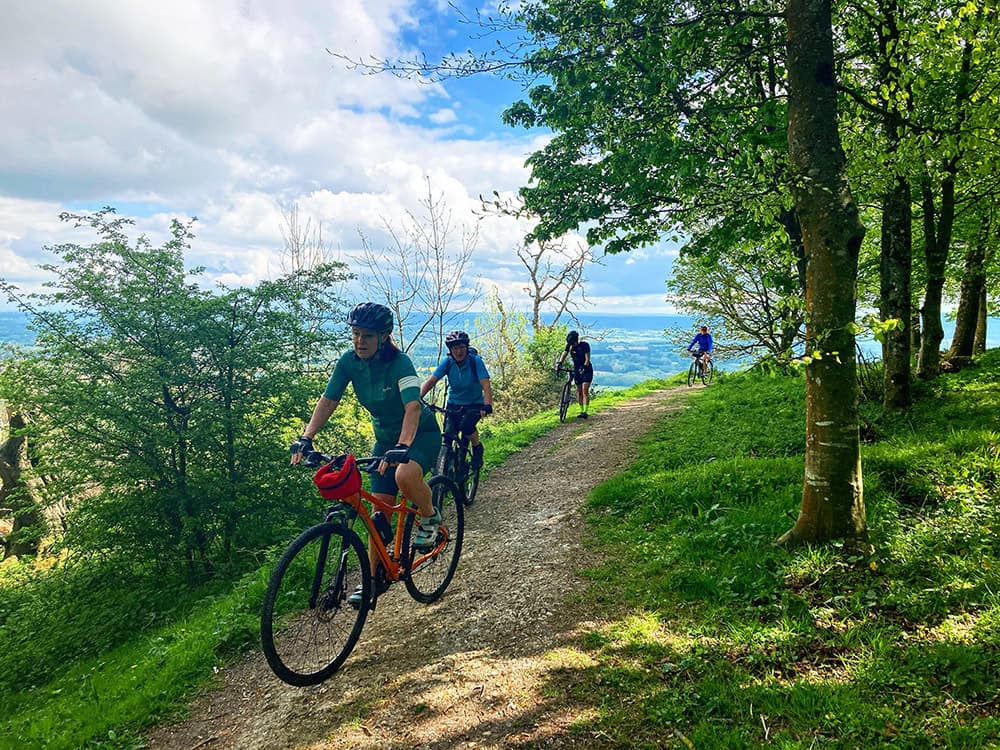 Plan your clothing
I recommend investing in padded cycling shorts (the bumps create a worse than usual saddle sore), wear cycle gloves (you'll get sore from breaking during the down hills) and wear layers. Even the warmest days can become chilly as you gain altitude.
Charge your phone
Make sure your phone is fully charged so that you don't lose your route mid ride. It's also worth packing a small battery charger and setting battery mode to saver during your ride.
Plan for the unexpected
As much as we all hate to think things could possibly go wrong – make sure you have a contingency plan just in case the worst should happen. Pack a simple first aid kit, share your planned route with folk at home and pack a jacket.
Look after your pals
Finally, look after the group you're cycling with. Stick together. Wait for those cycling at a slower pace. Check in with how everyone's doing at regular points as you go.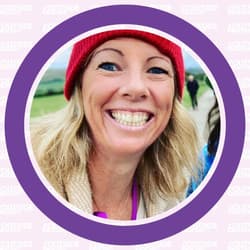 About the Contributor - Zoe - Juggling on Rollerskates
Zoe spent a number of years embracing her love of snowboarding by chasing snow, yo-yoing between hemispheres in the process. Now settled with a family in the UK she writes a family travel and female adventure website as well as working as a special needs teacher and raising her children. As a reflection of her busy life her website is suitably named 'Juggling on Rollerskates'. If you enjoy glamping, camping, water & winter sports or outdoor adventure in general make sure you're following Zoe's blog for the latest family friendly tips, news and travel inspiration.

Find out more about Zoe and her adventures here.