Do you feel like you're living a life of monotony? Are you longing to do something more exciting but don't think you can afford it? Think again! You can live a life of adventure on a budget.

In this blog post, we will share our top tips for doing just that. Whether you're looking to explore new places or try new activities, we have the advice you need to make it happen. So what are you waiting for? Start living life more adventurously today!
Household budgets are being squeezed
For many of us, any spare income we may have is being spent on trying to keep up with our mortgage or rent payments, as well as the ever-increasing cost of living. You only had to read the news this week that the average family car now costs over £100 to fill up with petrol!
This can leave us feeling like we don't have any money to enjoy ourselves and get outside and active. But living an adventurous life doesn't have to be expensive. There are plenty of ways you can add some excitement to your life without breaking the bank and you don't have to go far from your front door either. 
Adventuring on a budget
It's often thought that adventures mean big budgets, but this doesn't have to be the case. There are plenty of ways you can enjoy living life more adventurously, without spending a lot of money but as we've discussed on a couple of podcasts including this one with Alastair Humphrey's (listen here) you don't have to go far or spend lots of money.
Here's a few ideas to help get you started.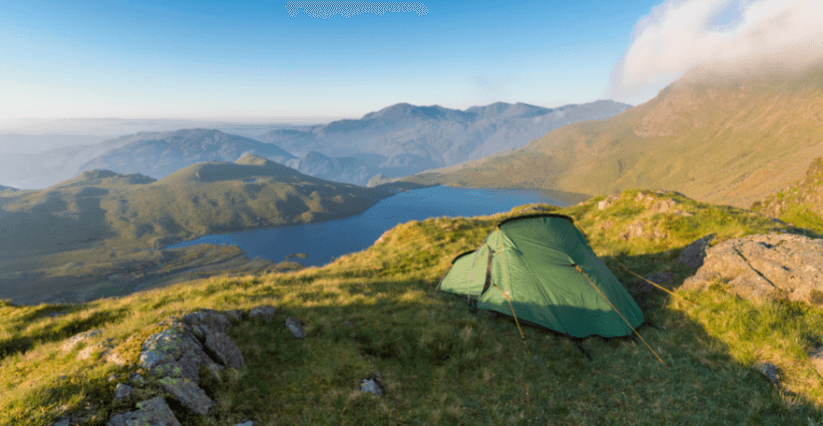 Wild Camping
So you may need some basic equipment to get you started, but all you really need is a bivvy bag and sleeping bag or a micro backpacking tent or you could have a go like our contributor Jenny-Anne and have a go at building your own shelter in her article "who needs a tent anyway" (read here). Wild camping is illegal in England & Wales (you need land owners permission) you can wild camp in Scotland but if you have even the smallest of spaces in your or a friends garden, why not start there?
What is a bivvy bag?
A bivvy bag will keep the weight down if you're walking and the cost too as you don't need a large rucksack to carry all your gear, just a small day sack. The bivvy bag will also keep you dry if it rains in the night and will help reflect your body heat back to you, so you don't need a thick sleeping bag taking up space and adding weight.
Hiking
You don't need to walk up Everest to have an adventure, there are plenty of smaller hikes you can do close to where you live and we've shared a few recently for you to enjoy. As much as a hike doesn't have to be up Everest, it also doesn't have to be across one of our many beautiful national parks like the Peak District. If you live in the city, then there are usually parks or green spaces you can explore for example if you're in London there are over 5000 acres to explore across eight London parks. Free to visit and open every day of the year, the parks are there for everyone to enjoy. Have a look at the London Royal parks here.
If you live in a more rural location, there are often walks you can do from your doorstep without having to drive or get public transport anywhere so instead of heading down your normal route, turn right instead of left and see where the next path takes you.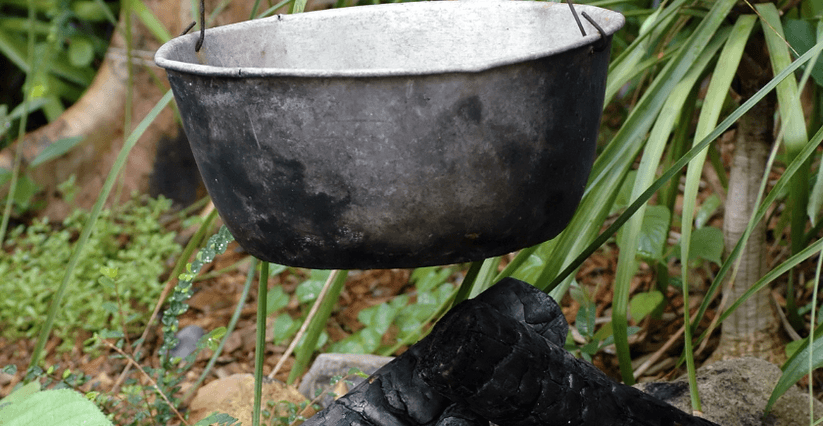 Eat Outdoors
Maybe you're used to a BBQ in your garden or on your balcony, but what about preparing for a wild outdoors meal? One of the best things about summer is being able to eat outside with the warmer weather and lighter evenings. So why not prepare an easy to carry meal (click here for a simple campfire menu that you can prepare before you even leave the house) and take your food with you to enjoy a sunset picnic or better yet, prepare the night before for a breakfast in the wild. If you have kids, they'll love this micro-adventure before school starts in the week!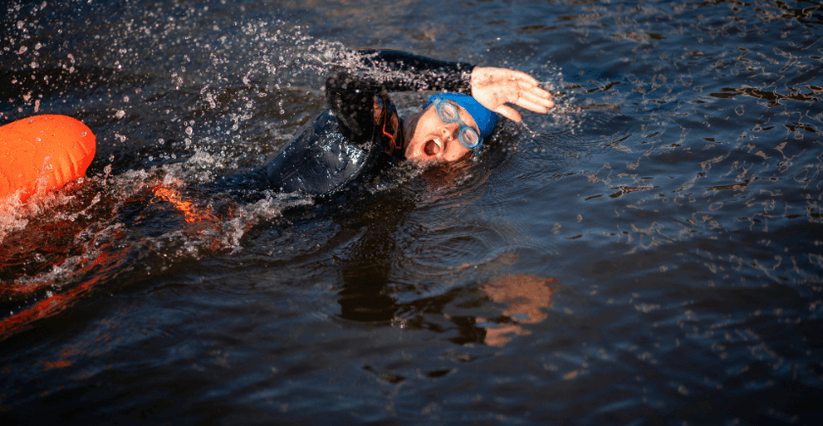 Go Wild Swimming
Wild Swimming has increased in popularity over recent years with people rediscovering the joys of taking a dip in rivers, lakes and waterfalls. The great thing about wild swimming is that it's free (apart from the initial cost of a wetsuit if you don't already own one) and there are locations all over the UK for you to explore. If you're on the coast we have some of the most beautiful beaches in the world to enjoy but if it's your first time, do swim at a lifeguarded beach or stretch of open water. If you're not confident in the open water, try one of the many sea pools or lido's dotted around the UK which is a great introduction to swimming in more open water.
At a time when many households are under additional stress, swimming can also benefit your health and wellbeing, as it 's not only great exercise but it also reduces stress, helps you sleep and can boost your immune system.
Read our top tips with Olympic open water swimmer Keri-Anne Payne about cold water swimming here. 
Run
It doesn't cost much to get started with running. You could go barefoot (read how here) or all you really need is a pair of shoes to get you going. If you're just starting out, apps like the Couch25k are a great way to help guide you or find a local running group in your area where they will welcome you with open arms and help guide you on your running journey.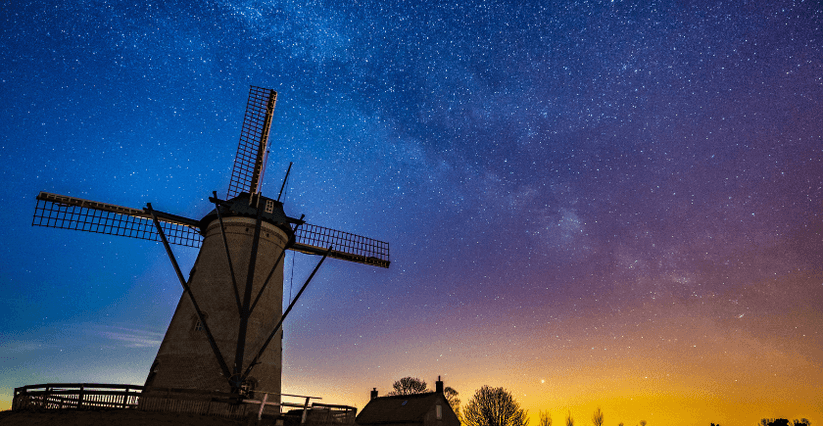 Go Stargazing or head out on a night walk
One of my favourite things to do with my kids is go stargazing. It's free, and it's a great way to relax and appreciate the beauty of the night sky. We are not experts on the constellations in the sky, but do use an app called Star Walk 2 which helps us identify what we're looking at and if you time it right, we even "discovered" new planets in an evening.
Read our top tips for going on your first night walk here. Going on a walk at night is also a great way to see the world in a different light (literally!) and hear all the different sounds that you don't normally notice when it's light. It's amazing what you can see and hear on a night walk if you take the time to pay attention.
Climbing
If you haven't given climbing a go, why not start today? It's advised that you have a lesson at a climbing centre or school first, but you don't really need to. You may see in some of your parks, people climbing up and over various rocks or boulders and bouldering (read our top tips here) is one of the most accessible aspects of climbing. You don't need any equipment, just a good pair of shoes and some chalk for your hands and you're good to go. If you want to try something more challenging, there are many indoor climbing walls which are great fun. Listen to our podcast with Steve McClure giving some tips and ideas on how to get into climbing here.
Climb a tree
Maybe you haven't done this since you were a child, but do you remember how much fun you had doing it? You could be sat atop that first branch feeling like you're in the crows nest of an old wooden ship, being all kid again, fending off a marauding fleet of ships. It's free, it's fun, it helps with your fitness... we could all be a bit more kid again.
Get on your bike
Another great way to explore your surroundings is by bicycle. Not only is it good exercise, but it's also a fun way to get around and with petrol prices rising every day again, it's clear to see the bike is a winner here. If you're currently bikeless, keep an eye on your local market place selling pages as you can buy a decent second-hand bike for around £100 and if you're not confident in maintaining it, most bike shops have staff who are more than happy to help get you started. Set yourself a cycling challenge, whether it's to ride 100 miles in a month or to try a new route every week, get out there and enjoy the fresh air on two wheels.
So there we have it, there are so many ways that you can live life more adventurously without breaking the bank and I hope this has given you some ideas of how you can do just that. Why not start today and see where living adventurously takes you.
Check out our other blog posts for more ideas on how to get outside and enjoy life without spending a fortune. If you have any great tips, please do share them with us on Instagram @beoutsidebeactive We would love to hear from you.
Happy Adventuring!