Whilst around half of runners are women, they are underrepresented at races, especially over longer distances. A survey was conducted about women's participation at events - read on for the results.
Making running events inclusive of all
SheRaces campaign launches on Global Running Day 2022 (read about GRD here), which aims to even the playing field at running races. 
Whilst around half of runners are women, they are underrepresented at races, especially over longer distances. When they do race they have an unequal experience to men (see survey results below).
SheRaces wants event organisers to offer a better race-day experience for women, from sign-up to results.
Threefold approach includes encouraging more women to sign up to races, changes to race logistics for a more enjoyable race experience and equality in race previews, results and prize money.
Founder Sophie Power says 'Racing is important - it brings us together, helps us push our boundaries and gives us a sense of achievement. This is about removing the barriers to racing - women of all races, shapes and sizes feeling welcome, our needs fairly catered for and our competition held in equal regard'
Ultra runner Sophie Power became a household name in 2018, after a photo of her breastfeeding her 3-month-old baby at an aid station of the 106-mile Ultra-Trail du Mont Blanc (UTMB) went viral, because their deferral policies meant that she would lose her lottery place in the race if she didn't compete the year she'd given birth. She had already lost her place in the 2014 race for the same reason. Had she not taken part that year, she would have had to go through the lengthy process of re-qualifying. Listen to Sophie's interview with BBC Radio 5 Live here.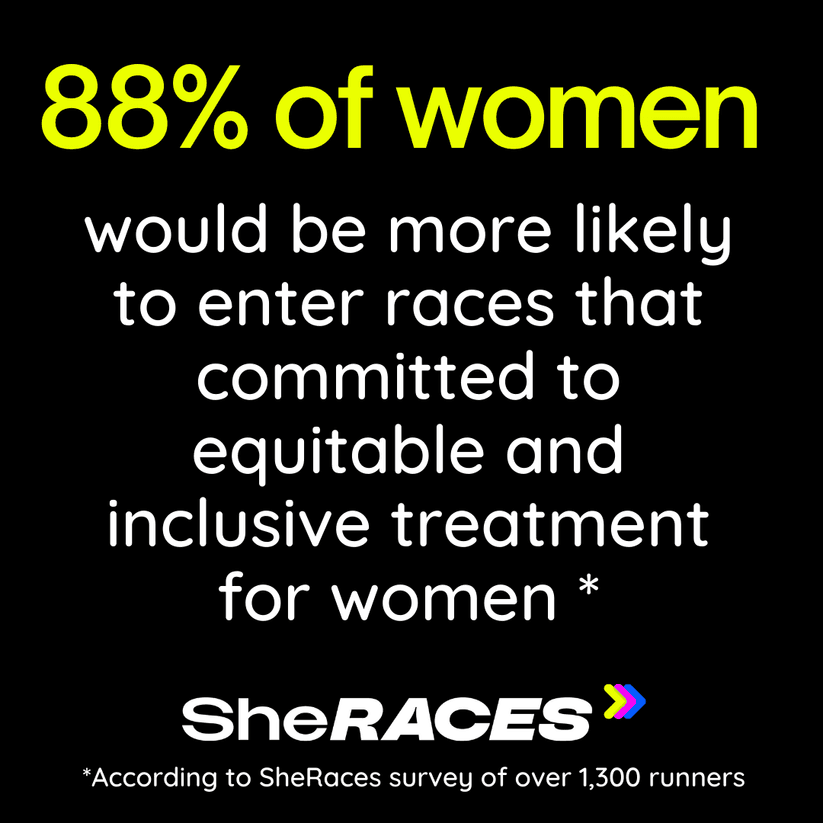 Female friendly running races
The problem of negative racing experiences for women is a much broader one and is something that Power is hoping to address with the SheRaces campaign. Launching on Global Running Day, 2022, it calls for races of all distances, not just ultras, to be more female-friendly, by adhering to a set of guidelines that even the playing field.
These include;
Diversity and equal representation in imagery of men and women in race promotions.
Fair deferral policies, so that no woman is penalised for having a child.
Ensuring there are appropriate toilet facilities at the race start and finish, and where relevant on course. Women aren't designed the same as men, so we have to manage our periods and don't all feel comfortable peeing in front of others.
T shirts that fit women. Ideally we'd like races not to give out t-shirts for sustainability - or at least give entrants the choice of a charity donation instead, for example to Trees not Tees (read more about that initiative here).
However, when t-shirts are offered, women should be given an equally well-fitting t-shirt to men
Results split between the male and female races, with equal coverage of the female competition and equal prize money
Sophie said:
"This campaign isn't just about pregnancy deferrals. It's about creating a better and more inclusive race experience overall – and that's something that will ultimately benefit both men and women."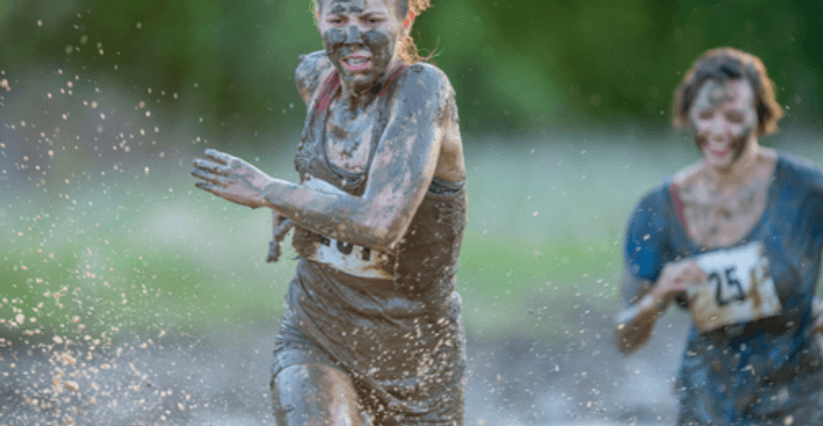 She Races Women's Survey Summary
SheRaces carried out an online survey with over 1300 responses.
Key findings:
80% had been given a unisex (male-fit) t-shirt
68% had experienced insufficient toilet provisions
62% had experienced a lack of changing facilities
37% reported unequal coverage of mens and womens competition
25% had experienced unequal prize money
Only 4% had not experienced any of the above.
88% of women would be more likely to enter races that committed to equitable and inclusive treatment for women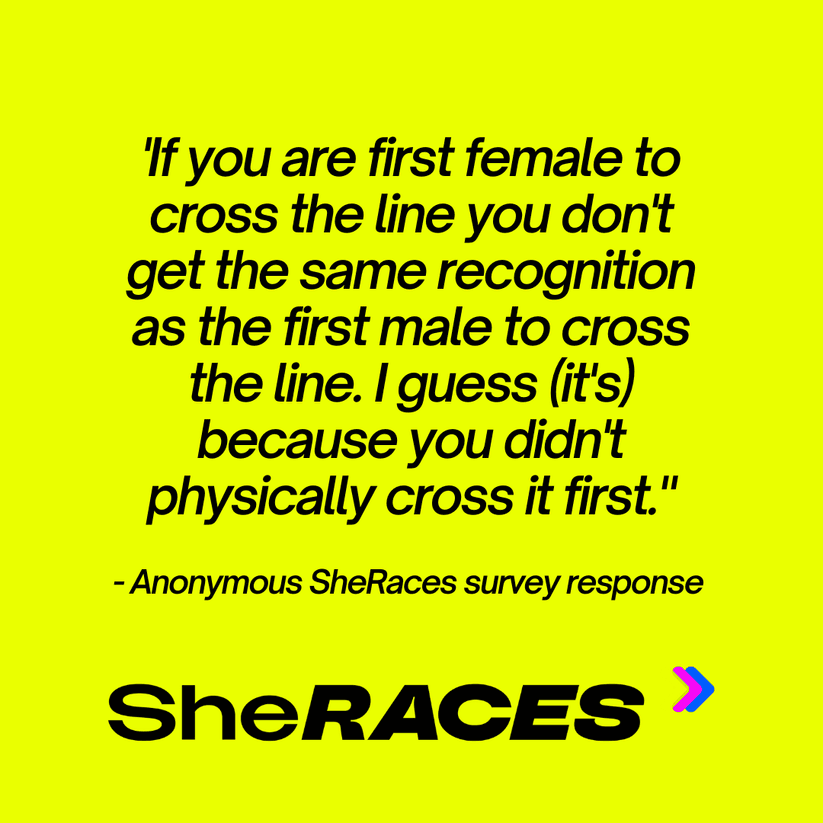 What can you do to help?
You can join the She Races Facebook group here as well as following them on Instagram here or Twitter here.
For more details and ideas of how you can help, head over to their website here.
Race organisers
If you're a race organiser, you can follow the advice of the new She Races campaign to making your events more inclusive. They have a easy to follow PDF on there website here to help you level the start line at your next event. These include:
inclusive imagery throughout your promotional campaign
Race overviews - the language used
Generous cut off times
Fair deferral policies
Active selection with a fair ballot policy
Equal the experience with toilets and changing facilities
If you're going to offer t-shirts - let them fit everyone
Individuals or groups
If you want to help support the change for inclusivity at your local events, here's some ideas you can action to level the playing field.
Vote with your feet - enter races that actively support female athletes and share them on social media with #sheraces
Lobby for change. Share the guidelines as outlined above (or send them this link) to challenge brands that don't support them.
Become a champion and join the campaign - follow them on Instagram (@she.races) and post a video saying how you are going to drive change and challenge your friends to join in as well.
Photo of Sophie mid race, credit Alexis Berg / Strava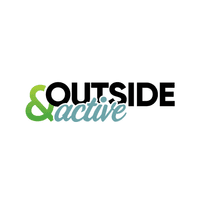 Outside & Active is the home for those who love the outdoors. Our mission is to inspire, inform and educate people about being active outdoors in a fun, safe and sustainable way. We provide inspiration, kit, tech and advice on adventure, camping, climbing, cycling, hiking, running water and winter.