Podcast - Derek Redmond talks to us about getting into athletics, that infamous moment back in 1992 and the importance of why.
Derek Redmond Podcast
Missed an episode of the podcast? Subscribe here and you'll be added to our Stolen Moments fortnightly email packed with inspiration, podcast updates and special offers for our shop. 
We get to chat to Derek Redmond on the latest episode of the Outside & Active podcast (listen here) an inspiring athlete with medals in both the World Championships and European Championships and someone who continues to push himself mentally and physically.
How did Derek get into athletics? 
At a young age, about seven, he was nonstop running and jumping around at home and school and was fortunate to sign up to a local athletics club. He tried a bit of everything. After realising he wasn't so good at everything, he focused on sprinting and by accident fell into 400m running where he continued to excel breaking the 400m British record at 44.82 (seconds) to name just one of his many accomplishments.
Does time matter at the Olympics?
At the Olympics, no one is really worried about the time. They're worried about the position. Derek talks to us about time not mattering – it doesn't matter if it's a slow 100m or a fast 100m - it's about who comes first, second and third. For example, conditions may be completely different from one Olympics to another (did you see the cross winds at the endurance cross country skiing at this years Winter Olympics??). It's about performing on the day.
What goes through your head on the world stage when competing for that gold position?
You get into your race and run at your pace, the way that you want. Stick to your plan – push yourself if you can.
The importance of why
You've got to believe that you are capable of achieving of whatever your goal may be. There will be days where you don't feel so good, you may be injured. The only thing you've got to rely on can you say "I will be able to do whatever is in front of me?"
1992 Olympic Moment
You may have seen the footage – Derek snapped his hamstring in the middle of the 400m. Picking himself up he hobbled towards the line when his father defied security to help him to the finish. It was a magical moment in Olympic history.
---
Thank you to our podcast season partners Sports Tours International and Club La Santa
Sports Tours International provide the opportunity to participate in the world's biggest marathons, take on the most challenging sportives and watch some of the toughest bike races on the planet.
As International Travel Partner of the 6 World Marathon Majors including TCS New York Marathon, Tokyo Marathon, Boston Marathon, BMW Berlin Marathon, TCS London Marathon and Bank of America Chicago Marathon, as well as the VIP tour operator of the 3 Grand Tours and 5 Monuments of Cycling, they get people of all ages and from all walks of life to their starting line or in prime spectator view.
Find the next event to inspire your running at sportstoursinternational.co.uk
It's not just mass sports participation you could choose either:
They also have an exclusive partnership with the world's number 1 training resort, Club La Santa in Lanzarote, to accommodate anybody looking for a training or active holiday at this incredible sports leisure resort.
Try your hand at over 500 different activities and enjoy recovery in the sunshine and an array of wellness facilities for all ages, abilities, solo, groups, couples and families
To find out more head over to ClubLaSanta.co.uk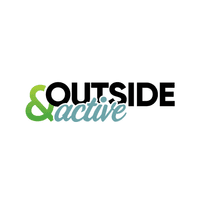 Outside & Active is the home for those who love the outdoors. Our mission is to inspire, inform and educate people about being active outdoors in a fun, safe and sustainable way. We provide inspiration, kit, tech and advice on adventure, camping, climbing, cycling, hiking, running water and winter.