Regular contributor Eloise has just returned from an adventurous walking holiday in Scotland. Here's some of her favourite walks.
Camping & Walking in Scotland
What's not to love about a walking holiday in Scotland? The scenery is stunning, the weather is (usually) imperfectly perfect, and there are endless opportunities for exploration. Whether you're walking along lochsides or climbing mountains, there's always something new to discover. And of course, let's not forget the whisky. There's nothing like enjoying a dram or two after a long day on the trail. So if you're looking for the perfect summer walking destination, Scotland should be at the top of your list. Here's Eloise's favourite walks and campsites from her recent walking adventure.  
Loch Lomond (Balmaha)
Campsite: Milarrochy Bay Camping & Caravanning Club Site, G63 0AL.
Favourite food/drink stops:
Oak Tree Inn, Balmaha. (Worth a visit just for the cider!)
Co-op in Aberfoyle. (FK8 3UQ.)
St Mocha Coffee Shop and Ice Cream Parlour, Balmaha (G63 0JQ)
Favourite walk
For the first time ever I am unable to recommend just one walk, so I will give you a few options.

Conic Hill from Milarrochy Bay Campsite via Balmaha. (6.5 miles)
A stunning and rewarding walk starting off from our tent doorstep. We walked along Milarrochy Bay where Wilbur could enjoy running through the woodland until we reached the public footpath leading us up towards Conic Hill. It was fairly uneven terrain under foot but the views of Loch Lomond behind us got better with each step we made. The terrain soon levelled out and we could see the peak of Conic Hill in front of us.
After reaching the top we took some time to have a break and take in the views. Walking back down became more of a scramble as we found ourselves shuffling down the edge of the 'hill'. We often wondered why it was only classed as a hill as it certainly felt more mountainous than that!
On our way down, Tom and I decided to have a look to see if there were any geocaches around us. Much to our surprise there was! Once found we realised it was a real treasure trove and we added it to our list of successful finds.
The walk down took about 45 minutes taking us through more forestry before reaching Balmaha. We enjoyed a quick drink at the Oak Tree Inn before walking back to the campsite.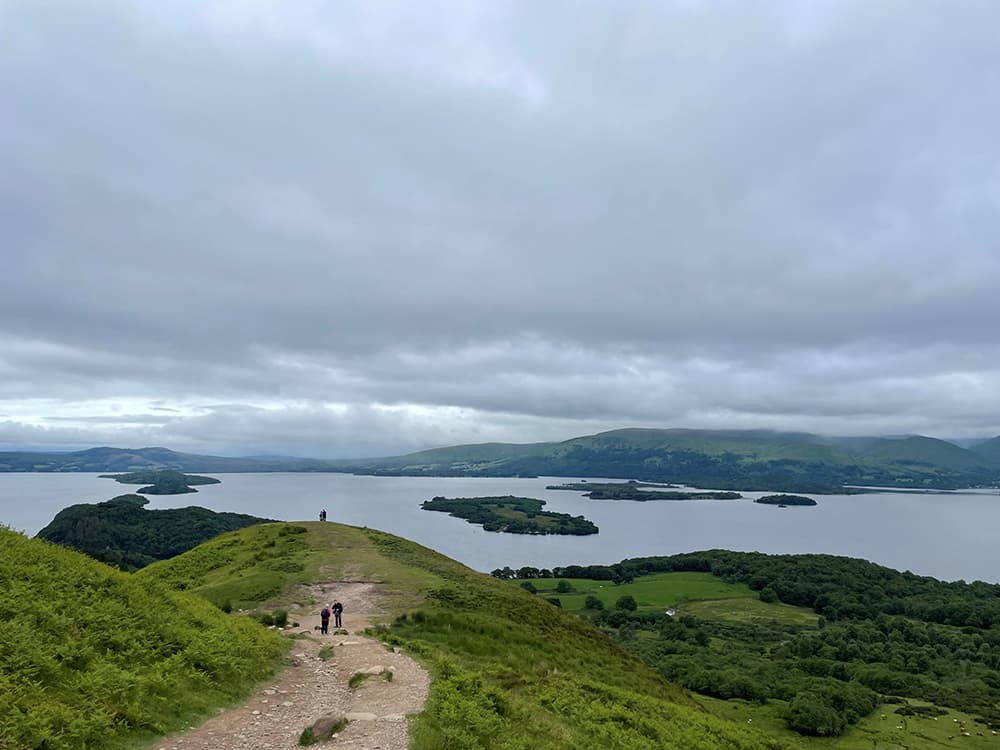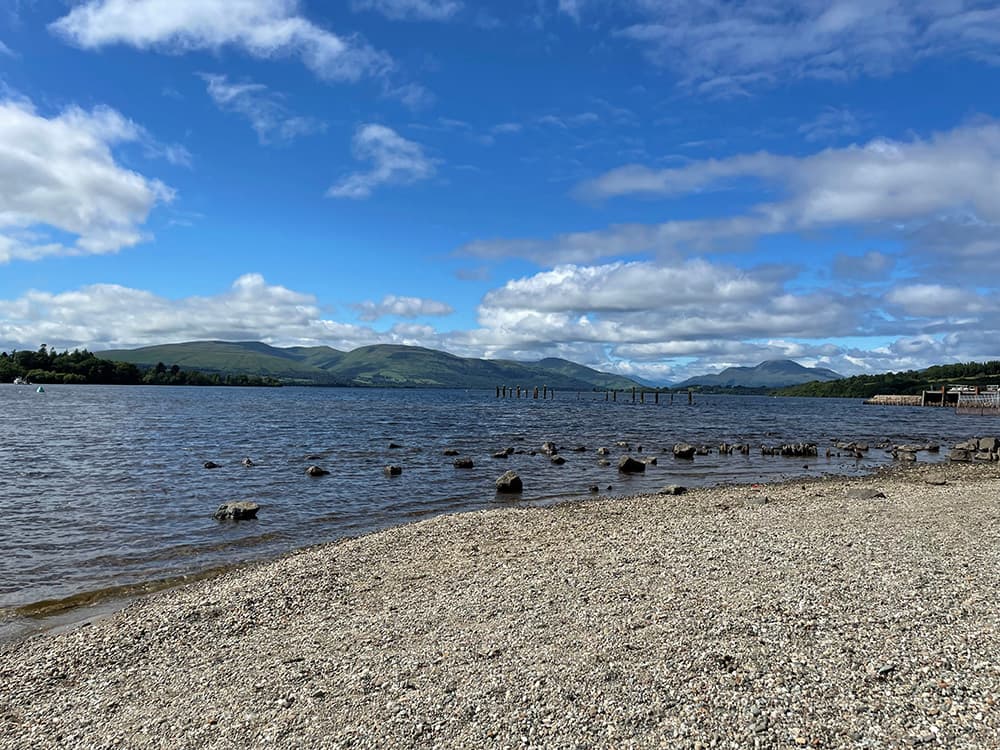 Loch Ard Circular (9miles)
A well pathed route taking in stunning views of Loch Ard and surrounding mountains. There were three optional routes to follow; blue, red and black. Blue was the Forth Valley Viewpoint Trail, Red was the Loch Ard Sculpture Trail and Black was the 8 mile route. We decided to follow the black route, adding in a quick detour to the river so that Wilbur could have a swim to cool off.
I would say it was a surprisingly long winded walk but we really enjoyed discovering some little gems along the way. We found the old ruins of Duke Murdoch's Castle and Rob Roy's Cave which are both based just on the shoreline of Loch Ard. Even though we decided to walk the route there was also the opportunity to cycle along it which would've been perfect had we had a way of getting a trailer for Wilbur!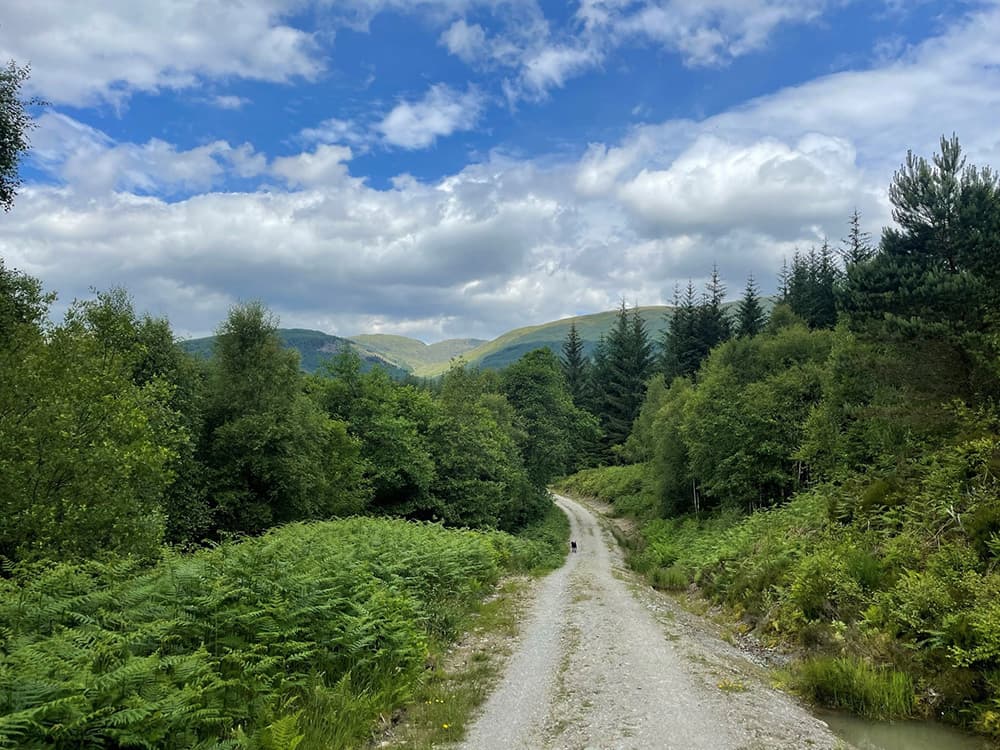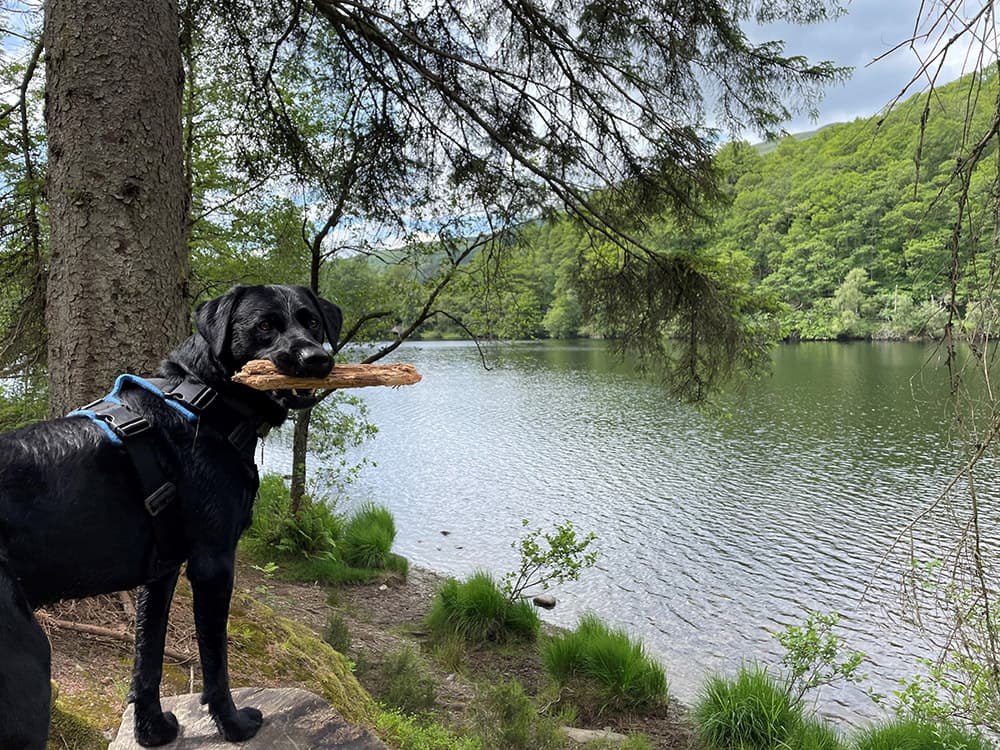 Glencoe, Scottish Highlands
Campsite Glencoe Camping and Caravan Club Site, PH49 4LA.
Favourite food/drink stops
Ben Nevis Bar, Fort William, PH33 6DG. (Dog Friendly)
Co-op Ballachulish, PH49 4JS. Around 5 minutes' drive from the campsite.
Glenfinnan Viaduct 2.5miles
One of the most beautiful walks I have ever done (I've done many!). We were advised to check the drive pass times before turning up as viewing the 'Hogwarts Express' was a must see on this visit. We arrived at 10:30 for the 10:45 viewing and we weren't disappointed. There were plenty of other people with the same idea but there were plenty of points within the vicinity of the visitors centre to watch. Glenfinnan Viaduct is the longest concrete railway bridge in Scotland and is one of the most picturesque journeys in the world.
We walked the whole way around the Viaduct, taking it in from a range of angles. The weather wasn't on our side on this day but if anything it added a 'moodiness' to the photos! It was also lovely and quiet walking over the hills surrounding the viaduct.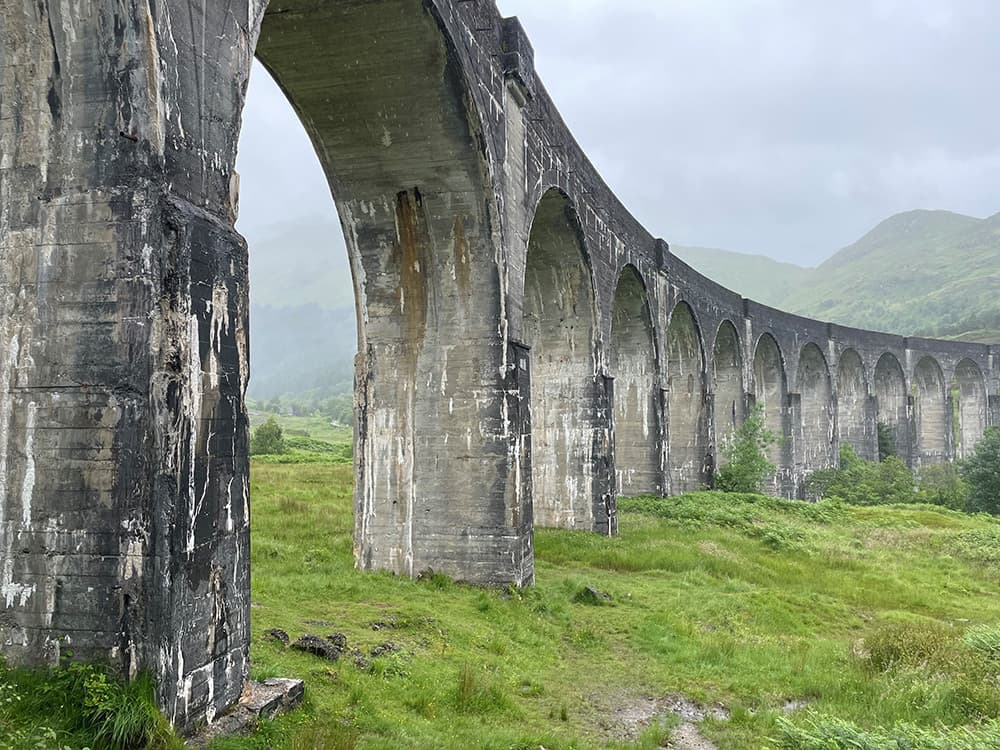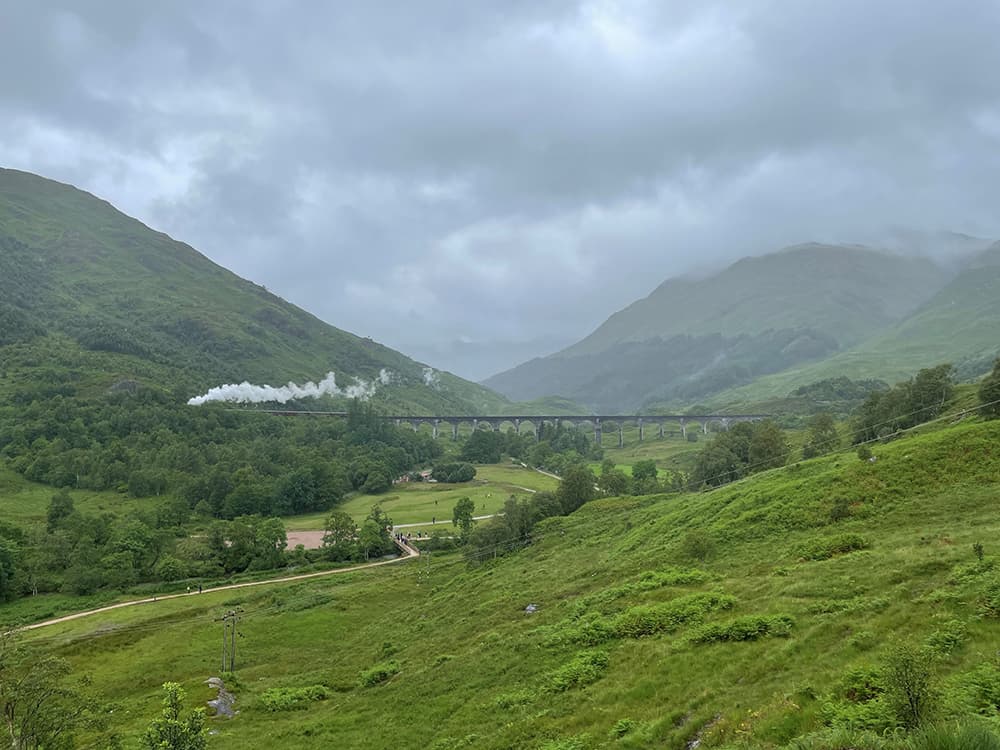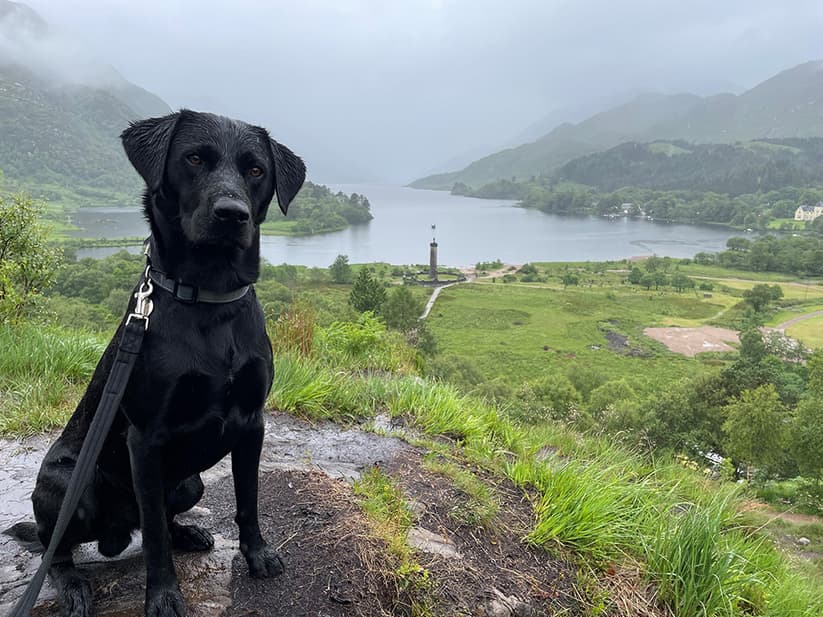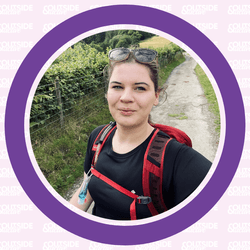 About the Contributor - Eloise Chapple
Passionate about getting people walking Eloise has her own walking community group - Gloucestershire Circular Walking Group. If you'd like to join here group on Facebook or follow her journey on Instagram you can do so on the links below or read the latest articles from Eloise below.

Facebook: Gloucestershire Circular Walking Group
Instagram: unearthingthestrength
See other walking articles from Eloise here: