Bosch eBike Systems has presented a host of new innovative features for the 2024 model year, all of which have been designed to make the eBiking experience even more customisable and personal, regardless of an eBiker's preferred type of riding.
A host of digital features and physical products were announced today in Frankfurt, with some available as soon as Summer 2023.

"The smart system represents the digital future of eBiking. With it, the physical and digital eBike experiences merge. In order to inspire eBikers again and again, we are continuously expanding the smart system with new hardware and digital features," explains Claus Fleischer, CEO of Bosch eBike Systems. "In the coming model year, we have matching product innovations for minimalist eGravel bikes, stylish eUrban bikes and lightweight eMountain bikes – ensuring even more comfort and long-lasting riding fun."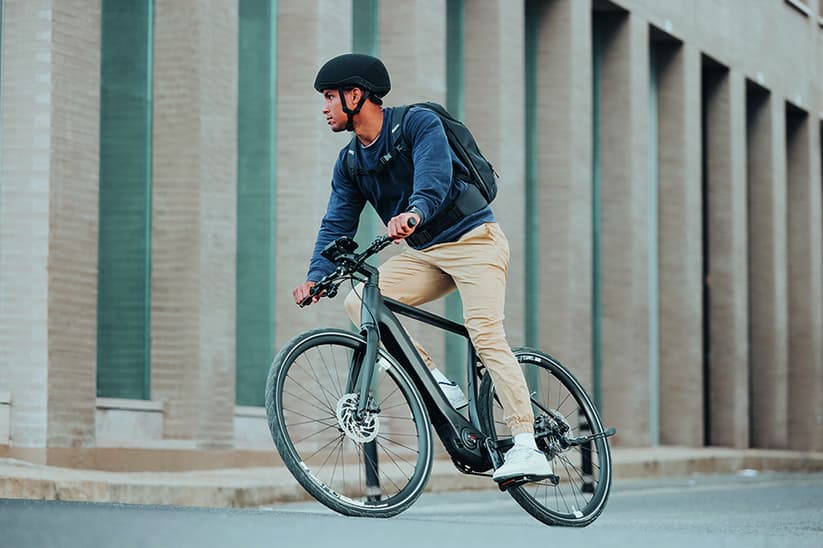 New benchmark for lightweight eBikes: Bosch presents the compact Performance Line SX drive
With the Performance Line SX, Bosch eBike Systems is setting new standards for sporty riding with lightweight eMTBs, eGravel bikes and eUrban bikes. The new drive unit combines high performance with low weight – making it the Bosch drive with the highest power density. These features, combined with finely tuned support, ensure a natural riding sensation and enable sporty eBiking on the trail, intensive training rides on gravel, as well as fast rides through the city.

Read full details of the Performance Line SX drive in Press Release 1 here. Other new products and innovations for eMTB, eGravel and eUrban include: • CompactTube 400 battery and PowerMore 250 range extender for eMTB• Sprint riding mode (SPRNT) and Mini Remote Dropbar variant for eGravel
Bosch eBike Systems expands smart system portfoli

Lighter and quieter drives, fully-networked colour displays and slimmer batteries – these are just some of the numerous product innovations that Bosch eBike Systems has presented today for eBikes with the smart system. For the 2024 model year, the company is expanding the modular portfolio of the smart system whilst also further expanding its digital capabilities. Whether in the city or the countryside, Bosch's new products and digital features enable eBikers to enjoy maximum flow in all riding situations.

Read full details of the expansion of the smart system portfolio in Press Release 2 here. New innovations include:

• Active Line and Active Line Plus drive units will join the smart system for eCity and eTrekking bikes from Summer 2023
• eShift electronic gear shifting will be available for eBikes with the smart system and hub gear systems from autumn 2023
• All batteries in the smart system are set to become DualBattery capable for increased flexibility
• 2A Charger - a new compact transportable charger
• New batteries, including: PowerPack 400 Frame, PowerPack 400 Rack, and PowerPack 500 Rack
• Purion 200 compact control unit
• Kiox 500 display with acoustic cues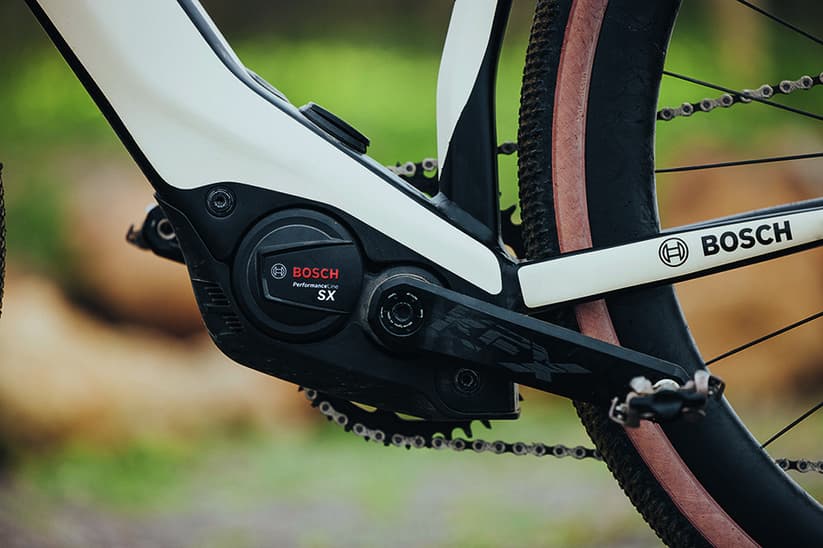 Bosch eBike Systems drives forward the digital future of eBiking
eBiking has long been much more than simply electric-assisted cycling. The increased connectivity of central components with digital features gives eBike riders the opportunity to adapt the eBike experience to their personal needs. Bosch eBike Systems is driving this development forward and has presented numerous connectivity features for the 2024 model year designed to individualise the riding experience.

Read full details of Bosch's latest connectivity, security and personalisation innovations in Press Release 3 here, which includes:

• Flow+ premium subscription, encompassing the eBike Alarm and a number of upcoming features
• Increased customisation opportunities for Kiox 300 and Kiox 500 displays
• Enhanced training information via 'Statistics' in the eBike Flow App, including calories burned
• Android smartphone users can now rename tours, including emoji integration
Further details about the Performance Line SX drive unit, expansion of the smart system portfolio, plus details of increased connectivity and customisation in Model Year 2024 can be found in the press releases below.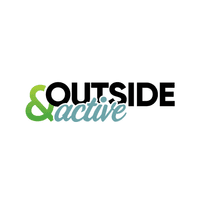 Outside & Active is the home for those who love the outdoors. Our mission is to inspire, inform and educate people about being active outdoors in a fun, safe and sustainable way. We provide inspiration, kit, tech and advice on adventure, camping, climbing, cycling, hiking, running water and winter.