See how you can level up your safety during the winter months with LightupU. Coming to the National Running Show? There will be some special deals on offer!
Who are LightupU?
LightupU is a range of products inspired by David Andrew Stobart. In 2001 whilst out running at night, David was hit by a passing car. Although he was wearing hi visibility clothing the car didn't see him and simply drove away, leaving the wing mirror ripped off by the force of the impact. David was left hanging trapped and unconscious in a low growing tree at the side of a country road.
David did make a full recovery thanks to a passing motorist who witnessed the incident and the dedication of the emergency services.
Once he was back running again he decided to source, develop and market a range of illuminated wearable products. He wanted to provide a strong visual awareness for anyone exercising during the hours of darkness. Once these products reached the market he realised that there was a need not just for runners and cyclists but dog walkers, hikers, backpackers, horse riders, fishermen, children; anyone outside in the dark or poor visibility... and so LightupU was born.
As Runners, Cyclists and Walkers ourselves, we know how practical and durable our products need to be. So we carefully design our products to be waterproof, top quality and highly visible to keep you safe. We sell direct to you to keep our quality up and prices down.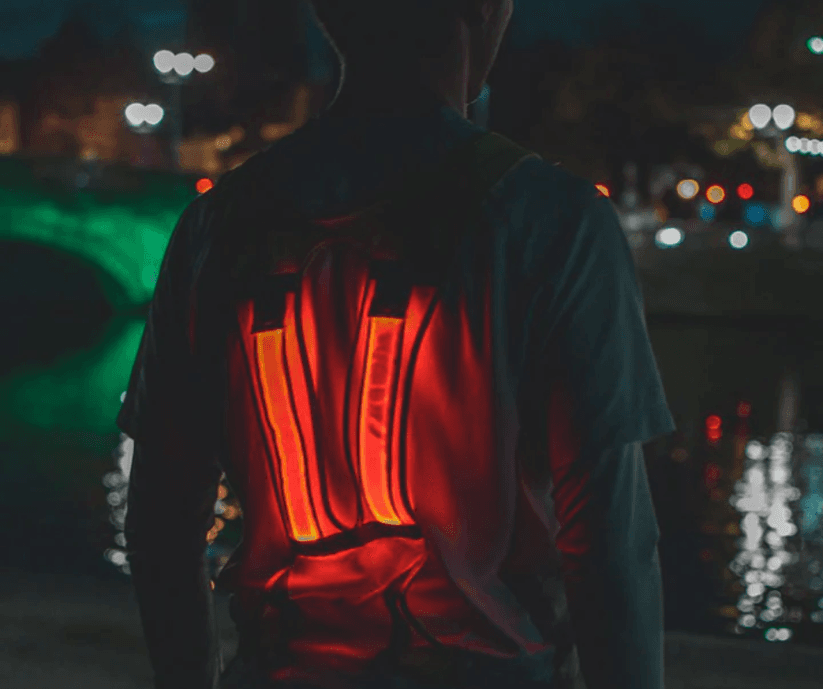 How did LightupU come to be?
Listen to David Stobart, founder of LightupU, talk about what the aims of the company and the events that led to its conception.
---
Why should safety be your number one priority?
Everyone should feel safe exercising outside no matter who they are who what they are doing. From running, and cycling, to hiking and horse riding, there are plenty of ways to get active, but how can we make ourselves as safe as possible. Especially when we are exercising in areas which are shared by others in cars, bikes and on horses.

The below chart shows the reported road fatalities by road user type in 2019 and 2022.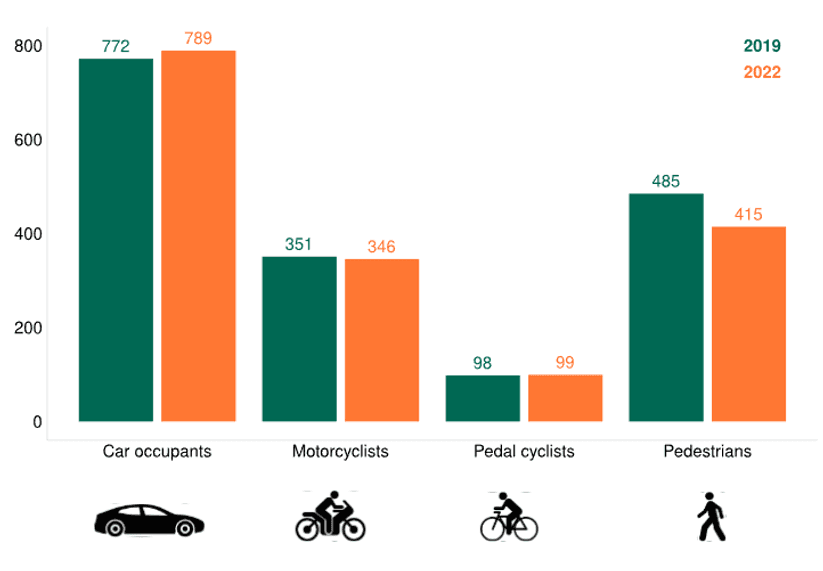 This chart shows the danger pedestrians can be put in when walking, running, cycling or simply commuting around roads. Whilst we cannot measure (from this graph) the amount of these accidents that took place in the dark or low light - anyone who has driven during the winter months and in the dark will know how difficult it is to spot cyclists and those on the side of the road who are not wearing visible clothing. 
If we want to be safe exercising in the dark then we should be doing what we can to make ourselves as visible as possible to drivers, cyclists and other pedestrians. Wearing something to keep you visible can literally be the difference between life and death. 
So how can I be safer?

Cycling, running, hiking, camping, commuting, going on a hack? No matter what your choice of activity may be, LightupU provide specialised products to keep you safe and seen. Here are just a few examples of what is on offer. You can view the full range of products by heading to the official website. https://lightupu.com/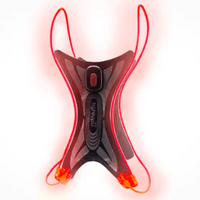 Designed with flexibility and visibility in mind, the Spider Vest brings full 360-degree visibility. This lightweight, versatile and rechargeable product is a must for any runner or outdoor enthusiast. Ideal for any outdoor pursuits including running, hiking, cycling, horse riding and walking.
High-intensity green or red LED optical fibre with light reflection print
Static, flash and fast flicker modes
Up to 8hrs of battery life
Ultra-light at only 375 grams
East-fit via velcro and secure studs
Adjustable size fits all sizes - fits over hydro/rucksacks
USB rechargeable battery
Available in either RED or GREEN LED colours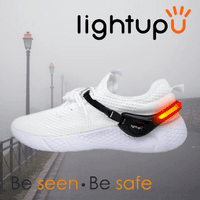 These high intensity heel lights are such a cool edition to any runners, cyclist's wardrobe! In fact anyone out and about at night.The extra cross strap ensures they don't pop off. Being water resistant and brighter they really are the ultimate heel lights for runners. Use either flashing or static light options, they are a perfect addition to keep you seen and safe whilst out in darker months
SUPPLIED AS A PAIR.
Ideal bike and running illumination.
Changeable batteries (2 x CR2032 supplied)
3) SPOKE LIGHT with built in motion sensor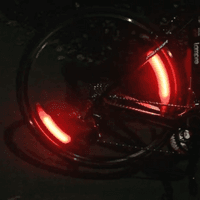 Perfect for those who love early morning or late night cycles - or those who commute to work via bike.
Ensure 360 degree visibility whilst cycling in dark conditions
LED lights automatically activate when wheels start turning.
Quick and easy fitting.
Creates a 'circle of light' visual
PACK OF TWO LIGHTS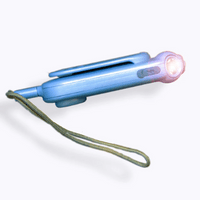 We all have a right to feel safe, but we also all know this is sometimes a difficult and dangerous world. The sad reality is that an attack, a robbery, or an accident can happen in seconds and a vulnerable person can be overwhelmed very quickly.
The best option in a bad situation is to alert others to the fact that you need help.

We hope the worst never happens, but if it does, we want you to have the comfort of knowing that you have an effective deterrent and distress call available. In an uncertain world, you can rely on the LightupU alarm to quickly protect you when you need it most.
5) HEADTORCH rechargeable with sensor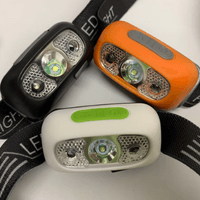 This LED head torch with tilt action with 140 lumens is a great addition to any outdoor enthusiasts wardrobe. It has a motion sensor and 3 brightness setting (140 lumens on max brightness)
Rechargeable via USB cable (supplied with the product)
Ideal for night running, jogging, hiking, camping, fishing, reading, biking, climbing, skiing, backpacking, household, walking the dog at night!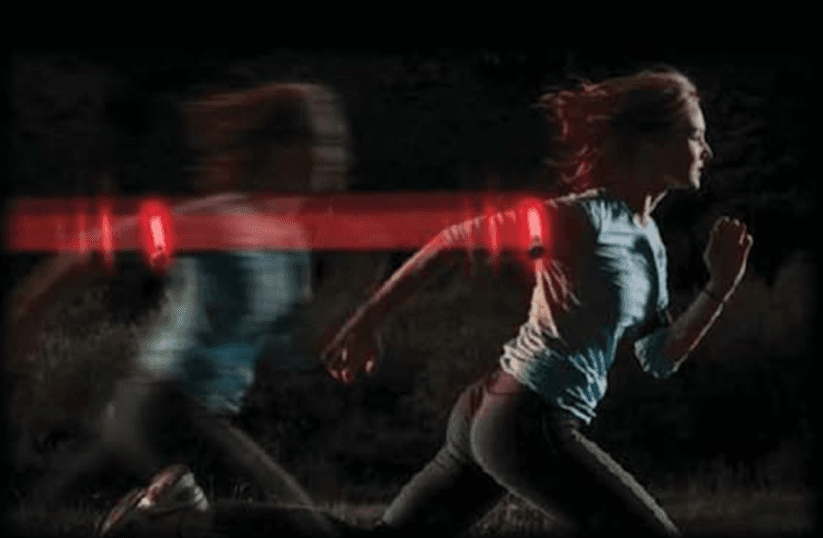 Are you coming to The National Running Show?
The National Running Show takes place this Saturday and Sunday (21-22 January) at The NEC, Birmingham where the running community will join together for a weekend full of kit, inspiration and fun!
LightupU will have some incredible offers and activities on their stand (O10) at the show. If you are training through the winter months then we highly recommend the range of safety accessories to keep you visible and safe. We are offering a special NRS 50% off their LED Light Up Phone Holder for Runners – now just £7.50 + P&P with code NRSARM50. LightupU are also offering 25% off all of our products at the show (subject to availability). Pre-book in advance for collection at the show with code NRS25PICK and we will even include a free high intensity LED arm band worth £10 with each order collected. 
More offers will be available at the show and you might even be able to win a prize with our famous wheel of fortune (which always attracts a crowd)! If that isn't enough then ultra runner and Guinness World Record holder Nikki Love will also be on our stand offering advice and talking about her latest plans to #RunAustralia – covering an incredible 2,450 miles. Check out the website now to make your pre-order.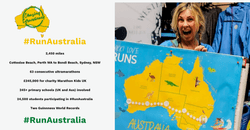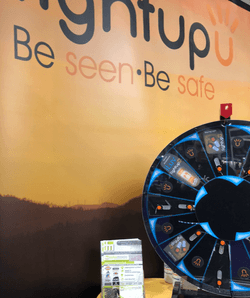 Be entered into a special competition
All purchases made via National Running Show promotions in January will be subject to a free entry in our prize draw to win a FREE 3 day weekend away at our 4 person Luxury Lodge in the Lake District.